Editorials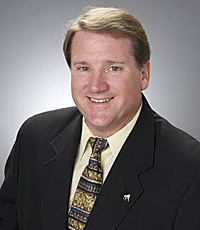 The PPP problem for contractors

By Tony Bass

I discovered a painful trend this summer.

The story began when we were creating The Wealthy Landscaper Productivity Challenge project back in June. Our goal was to help landscape business owners compare their company's financial performance to that of competitors to see if they have room to improve financial productivity.

We collected data, conducted phone interviews and began analyzing the results. That's when we discovered a trending problem.

Our instructions were very clear that Paycheck Protection Program (PPP) loan proceeds should NOT be included in a company's revenue for 2020. Loan proceeds are NOT income. Loan proceeds should be accounted for on the balance sheet, NOT the income statement. (A number of landscapers do their own accounting and frequently misclassify financial transactions.)

Further, the majority of landscape business owners we interviewed were successful getting the Paycheck Protection Program loan. Facts are, the government was very successful getting the word out, encouraging business owners to apply, and getting banks to process the paperwork. When you think about the size of our country, the amount of paperwork required, and how the typical loan process works, it's amazing these loans happened so quickly.

The average size PPP loan was $107,000 and 86.5% of all loans were under $150,000. Injecting a small business with six figures of cash can be a game changer! In some cases, this much extra cash is a life changer!

You can see the full report from the US Department of the Treasury by visiting: https://home.treasury.gov/system/files/136/PPP-Results-Sunday.pdf

The problem with PPP is that it pumped a bunch of cash into companies that operated on puny little net profits. And suddenly, without ceremony or special accolades, they postponed doing what they should have done back in April and May. They should have raised their prices.

They were not profitable before the crisis, and now they have been propped up with a government loan (that will likely be forgiven). The PPP money postponed their business failure and gave the weakest competitors, the lowballers, new energy. They're not going away this season. Nope…they can survive one more summer.

Hopefully this isn't referring to you. If you know your numbers, and you know your profits are puny, and your W-2 paycheck can't get the bills paid, get yourself a healthy dose of business education with that extra PPP money you have sitting in your bank account. This could be the last chance you get to fix your financial future.

The damage to our economy from our country's COVID-19 situation is far from over. And the only way you will survive what's around the corner is to build a rock-solid foundation for your business. Financial education is the success key.

My team and I are holding a limited number of Profit Builder Training Events this off-season that may help you. Details are found at SuperLawnToolKit.com/profit-builder . For more on the Wealthy Landscaper Productivity Challenge visit SuperLawnToolKit.com/WLPC

PS - Could you be a lowball landscaper and not even know it? We recently revealed the 9 Signs You Are a Lowball Landscaper during this recorded webinar broadcast: SuperLawnToolKit.com/low-ball-thinking/


ABOUT AUTHOR
Tony Bass has been a business owner since 1987 and has signed the front of over 25,000 paychecks along the way. He is the co-author of The E-Myth Landscape Contractor: Why Most Landscape Companies Don't Work and What To Do About It. Email Tony@TonyBassConsulting.com or call (866) 923-0027.