Articles written by guest contributors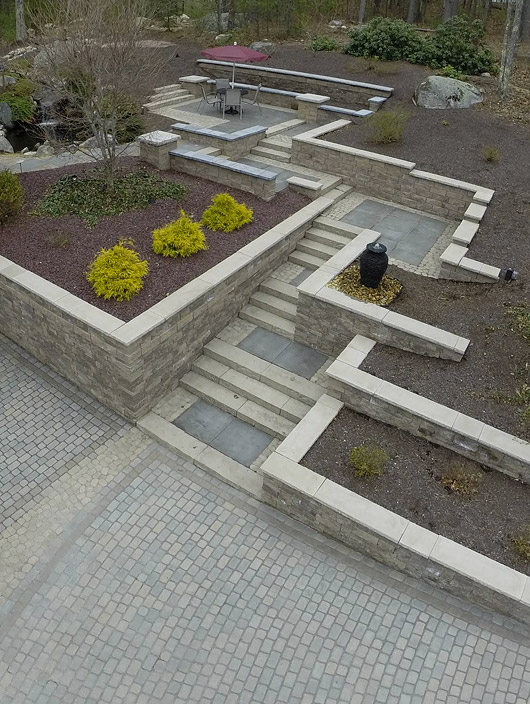 The drone – the next frontier for marketing your work

By Bill Gardocki, Interstate Landscape

In today's world of self-marketing, the top hardscape installers search for every advantage to stay ahead of the competition. About 4 years ago we started videoing our hardscape projects. It started off as just a fun exercise for my son, Tom Gardocki. He videoed machine tricks, "how-to" tool and equipment videos, and then expanded to time-lapse job videos.

Tom now has over 11,000 subscribers on his DirtNinja YouTube channel. Two years ago he became eligible to become a YouTube Partner. This requires having a combination of 1,000 subscribers and 1 Million views.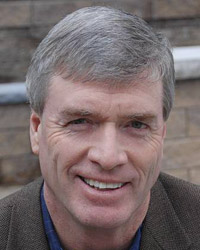 By becoming a YouTube Partner he qualifies for several benefits. Of course the one he likes the best is the paycheck he gets every month from Google for clicks on the ads being run on his videos. A benefit to us is that Tom's YouTube channel is linked to our business website. We receive information about age and location demographics of our followers. This helps to determine the types of videos that are most popular and most effective.



Going drone

Last October Tom decided to take his videoing to the next level. He purchased a drone and began videoing completed hardscape projects from 4' to 400' off the ground. We have videoed several completed jobs. (Check out Hardscape Project Flyover on the DirtNinja YouTube channel.) The drone flyovers give clients a completely different perspective of their project. Our clients love it.

In 2012 Congress directed the FAA to come up with rules to regulate unmanned aircraft. The FAA is currently seeking feedback related to the use of drones. Micro drones like ours, are drones that weigh less than 5 lbs. Currently, micro drones follow rules set forth for hobbyists. Some of those rules include flying less than 400', staying in sight of the operator, and not flying within 4 miles of an airport.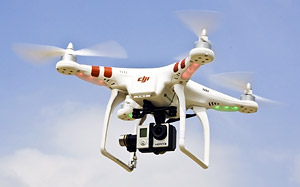 Kevin Early from Anchor Wall Systems is a drone enthusiast. Kevin's advice is to get permission from the homeowner, don't fly near or over government facilities and police stations, and don't invade a neighbor's privacy – and just use common sense.

Kevin sees advantages in using drone technology for its unique camera angles, being able to document the construction process and progress, and for use in before/after video and photos.

Kevin has seen increased use of drones on large wall projects. Project managers are videoing the construction process on a weekly basis and sending the video to project owners who are not local. Owners are able to see construction progress without traveling to the job site.



Drone costs

The total cost for the drone, the GoPro camera and gimbal (connects camera and drone) can range from as little as $1,000 up to $5,000. Tom uses Adobe Premiere Pro editing software, which will add another $400 to $800. You can use free editing software such as Windows Movie Maker for PCs or iMovie for Mac. For more technical information on editing and equipment contact Tom at TheDirtNinja@gmail.com.

Bill Gardocki is the owner of Interstate Landscape Co. Inc. in Londonderry, NH, installing hardscapes for over 40 years. Bill has taught over 100 classes as an NCMA and ICPI certified instructor. He also provides hardscape seminars for dealer/contractor education days, and last year became the Landscape Construction instructor at his alma mater, the University of New Hampshire. Contact Bill@InterstateLandscapeNH.com