Editorials
Taking photos - it's not that hard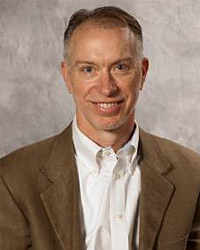 By Tom Hatlen

If you have any aptitude for it and are willing to put a little effort into it, you can get nice photos without hiring a photographer, without getting crazy into technical details and without breaking the bank on camera equipment. I've been taking photos for magazines for 20+ years and I've never messed with Photoshop or other programs used to manipulate photos. I've used $1,500 cameras, but today I use a $200 camera roughly the size of a smart phone.

I've heard that some smart phones have great cameras, but I'm skeptical. With a primary function as a phone and computer, camera features come in 3rd. The smart phone photos I've received from contractors have been hit and miss. Some look good. Others look like there were flaws in the lens.

Makes more sense to me to have a dedicated camera from a respected camera company 100% focused on the camera. I use a Canon PowerShot digital camera. It has a CMOS feature that allows you to shoot in low light. It has an Image Stabilizer that helps prevent blurry photos. It has a 12x optical zoom (digital zooms are pointless) and a 28mm wide-angle lens. And it fits in your pocket.



Sunrise, sunset or overcast

Good photos are easy to take at sunrise or sunset. Mid-day you get beautiful blue skies, but also a mix of heavy shadows in some places and sun bleached hardscape in others.

When I'm taking job photos I want to be on site waiting for the sun to come up. I get gentle shadows and soft light all around. You see the colors in the hardscape and you see the landscape elements in the shadows.

The exception to the mid-day exemption applies to overcast days. With an overcast sky the shadows go away and you can get decent photos any time of day.

Schedule photo shoots for early summer if at all possible. Everything looks the best it will look all year.



Simple composition

Have you ever seen a vacation photo of a field? Then someone points out an itty bitty spec and explains that it's a moose or something. The best way to know what you're going to get in a photo is to look around the frame of the viewfinder. In the frame, how does the size of the "moose" compare to the size of the "field?" And, do you see any hoses left out? Any trash?



Hiring a photographer

If you hire a photographer, find one that has a lot of good landscape photos. There's a big difference in landscaping photos vs wedding and portrait photos. The most important difference is dealing with outdoor light, the shadows and stark sunlight. I've seen enough not-so-good landscape photos taken by pros. They likely have the skills to compose photos well, but I'd consider requiring the photographer to take photos at sunrise or sunset.