Articles written by guest contributors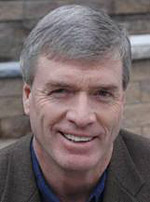 Bill Gardocki

Switching to 4-day work weeks

If you can get a grip on your scheduling, a 4-day work week can be more productive and improve your lifestyle.

By Bill Gardocki, Interstate Landscape

A few years back, I was reading about several landscape companies that had made the switch to 4-day work weeks. The owners of these companies were expounding on all the hidden benefits gained from their decision to go to the 4-day work week.

Of course, your first instinct is to say, "No way can this work for me." But after consulting with my management team (my wife who runs our office, my son who runs my prep crew, and our installation crew foreman) we decided to give it a try. We chose four 10-hour days to make up our work week.

While there are a lot of reasons for making the switch the most important one was the thought that it would make for an improved lifestyle. I am starting my 40th year in the industry, so I have been part of the 6- and 7-day work weeks. Back about 10 years ago I made the decision to go to the 5-day work week. I remember telling my friends in the industry, and they all thought I was crazy. They all said we wouldn't be able to get everything done in 5 days.

These same friends cannot at all comprehend the 4-day work week. I tried to explain to them the lifestyle part in the decision but it doesn't sink in. Most contractors think that a 6- or 7-day work week is what is expected of us.

Let's take a closer look at some of the components that make the 4-day work week work.



Accurate, disciplined scheduling

From what I've seen, scheduling is an item that affects a contractor's blood pressure as much as any other. The key to scheduling is discipline and having a true understanding of how long it takes you to do jobs.

You must keep accurate records of past jobs so that when you bid new work you have a precise understanding of how long the new job will take. The discipline part is about not overbooking. We all know that one of the hardest things to do is to look at a great project and tell the prospective client you can't get to their job for 2 or 3 months. It is hard to tell people they are going to have to wait if they want your services.

Overbooking has the potential to bring down a company. Your clients will get upset if you are not showing up on schedule. It will eventually affect your state of mind and it acts like a domino effect that doesn't stop until clients start canceling.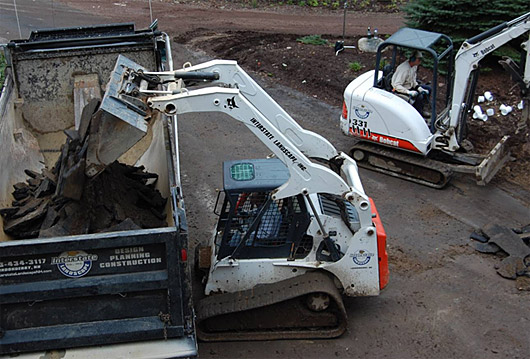 More production time

We have set up our work day to maximize production time. Foremen arrive at the shop at 6:45am and pick up their job jackets that contain all the critical information they need for their job. This time is also used to review or discuss questions that may have come up on the job site the day before.

Our delivery driver arrives at the same time to start loading material into trucks and/or load equipment onto trailers. Laborers arrive at 7am and the crew is out of the yard by 7:10am. The crews stay on the job site until 5pm. This generally gives us 9.25 hours on the job site, or 37 billable hours in a 40-hour work week per person.

Remember, it is all about billable hours. To cover our overhead, pay everyone's salary and meet our profit margin goals we shoot for 14,000 billable hours in our 9-month season in southern New Hampshire.

Also consider how many times during the season one of your employees has to leave a job site early or arrive late due to a personal appointment. That is an issue that can truly affect daily production. With the 4-day work week, everyone knows that all personal appointments need to be made on Friday.



Less set-up & clean-up time

Two of the critical items we looked at in making our decision was set-up time at the beginning of the day and clean-up time at the end of the day. It is easy to do the math. We used 1 hour per day per crew member of set up time and clean up time as our bench mark. With 1 less day per week, we've got 1 less hour for 12 people x 40 weeks. That comes to 480 hours annually that would have been wasted.

If your average pay with payroll taxes included is $20/hour, that comes to $9,600/year. If you are meeting the industry average of 8% profit, you need to generate another $88,320 in income to cover the $9,600. This does not even take into account the 40 days of savings of travel time and fuel.

Most contractors I have talked to that work a 4-day work week and that have about the same size business as mine say they are saving about $15,000 per year. That translates to $170,000 in sales that they don't have to get to cover the $15,000.



Efficiency becomes more critical

Efficiency on the job site is important no matter how many days you work. But when working a 4-day week it becomes even more critical. Small tools, excavation equipment, compaction equipment, trucks, job planning and employee training are all essential elements of job site efficiency.

This coming October at Hardscape North America in Louisville, KY I will be presenting a classroom seminar titled "Increasing Efficiency on the Hardscape Jobsite." My son Tom will be presenting a hands-on outdoor seminar titled "Tools for Paver Installation Efficiency." If you are coming to the show, stop in to the seminars and say hello. We will do our best to bring you in from the dark side of 6- to 7-day work week, to the light of the 4-day work week.

Switching to a 4-day work week has made a difference in the overall attitude of our people. We have found that everyone really looks forward to the 3-day weekends. It has become a great recruiting tool as well.

You get the same, or a slightly higher number of billable hours with this schedule, as you would in five 8-hour days. Do the math, consider the impact on you and your people and see if 4-day work week can work for you.

Bill Gardocki is the owner of Interstate Landscape Co. Inc. in Londonderry, NH. This year he celebrates his 40th year installing hardscapes. Bill has taught over 100 classes as an NCMA and ICPI certified instructor. He also provides hardscape seminars for dealer/contractor education days, and this year became the Landscape Construction instructor at his alma mater, the University of New Hampshire. Contact Bill@InterstateLandscapeNH.com