Editorials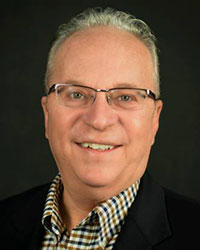 Gary Ross

Learn to influence people, and watch your success soar

By Gary Ross

When a true leader speaks, people listen. The true meaning of leadership is influence, nothing more, nothing less. Leadership is influence, and Influence is leadership. As you increase your influence, you will also increase your leadership abilities.

The person with the most influence will be the leader. You, as that person, will be able to watch your own personal and organizational success go off the charts.

Managers will see their employees respond with new enthusiasm
Parents will connect with their children on a deeper level
Coaches will see their teams blossom
Speakers will reach more people
Salespeople will break records

With more influence, you can achieve success at home, at work, and in every area of life. Here are 10 ways you can increase your influence, and develop your leadership skills:

Instill integrity. Integrity is built on trust. You create trust by doing the right thing, and by doing what you say you will do. Trust is the glue that holds people together.
Nurture. A person of influence nurtures others. This does not mean needing people. It does mean being committed to people. Showing that you truly care for them; lifting them up to a higher level.
Show faith. A person of influence has faith in the people he/she leads. Assets make things possible; people make things happen. The greatest gift a leader gives another person is to express belief in that person, especially when that person is struggling to believe in himself.
Listen. Become a better listener by looking at the speaker. Ask questions, that show interest and engagement. Don't interrupt or change the subject. Keep your emotions in check, and listen to learn. Leaders who fail to listen will have followers that have nothing to say.
Understand. Make it a point to understand the people you are influencing. Consider the viewpoints of others. Before you can be understood, you must make the effort to understand other's points of view. "Nobody cares how much you know, until they know how much you care." - John Maxwell.
Encourage growth. A person of influence invests in others. Through coaching and mentoring he/she spends time and energy lifting others to higher levels. A leader focuses on his/her people's strengths by tapping into their passions.
Be a navigator. A person of influence helps others navigate toward their goals and dreams. He/she helps others stay on course while steering them away from distractions. A leader sees more, and sees it before others do.
Connect. Everyone communicates, but few connect. Influential people know that they must depend on others to achieve their dreams. It is for this reason that they initiate relationships, look for common ground and learn how to motivate others around them.
Empower. This does not mean delegating tasks just to give the person something to do. It means inspiring others by sharing your influence, power, experience and advice with the goal of maximizing the potential of that person. You become better by empowering others.
Reproduce. Leaders continually mentor, and equip others to become people of influence.

By implementing these 10 ways to increase your influence, you will increase your leadership level and bring value to those you lead.


Gary Ross is an Author, Speaker, Coach and Trainer with the John Maxwell Team, and the Director of Sales Training & Coaching for Oldcastle APG. Visit GaryRossTheSalesBoss.com. On Facebook, look up "Gary Ross, the Sales Boss."