Editorials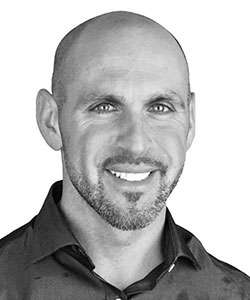 How to grow your company when it's at capacity

By Frank Bourque

Last year, I received a call from the owners of Local Roots Landscaping in Pittsburgh, PA. They were overwhelmed with work demand and the labor shortage. In the following months I worked with them to take steps to double their capacity and reach $4 million in annual revenue.

Organizations usually expand in spurts by smashing through a series of ceilings. Companies need to continually change in order to expand through the next ceiling. If your business has reached capacity, here are some steps you can take to work thru it and grow your company.



Get more efficient

When your company hits a ceiling, you and your leadership team must take action in 5 areas to become more efficient and reach the next level:


Simplify the organization and eliminate waste such as anything that is needlessly costing you time and money.
Delegate, trust and elevate your team to help you grow.
Predict, track and measure results of both long-term and short-term goals.
Systemize and automate your processes.
Structure your company, invest in equipment and tools that help you save time and labor.



Scale to grow

Scaling your business means setting the stage to enable and support growth in your company. Take these steps to structure your company for growth:

1. Run your business on one operating system
You must have one vision, one voice, one culture. This includes having a single approach on how you meet, how you set priorities, how you plan and set your vision, the terminology you use and the way you communicate with employees.

For Local Roots, this meant implementing an operating system that put everybody on the same page. We developed a Strategic Plan to set goals and to improve their existing systems, track their numbers, implement software like LMN to manage operations and to track their numbers.

2. Build a true leadership team
Select your leaders wisely. You may need to source outside your organization to find the right people for key positions. Once your team is in place, each member needs to identify and own the problems in the organization as their responsibility. Once you take responsibility for a problem, you can help solve it.

In the case of Local Roots, they started using the Predictive Index to profile their employees to find out how to best use each employee's strengths. They built a hiring and onboarding system to help automate the process and improve their training system for better retention.

They also stopped using the labor shortage as an excuse. They got creative and started recruiting outside the industry. They focused on the candidate's ability, attitude and willingness to grow with their company. Once they built momentum, they attracted specialists such as a landscape architect, a sales professional and team leaders from other companies.

3. Manage your cash flow
Part of growing means you need to readjust your budget and invest in the right places while tracking your numbers. Growing might also mean that you are taking on new and different types of projects. Managing cash flow and planning ahead on payables and receivables will be essential. Establishing a healthy credit source and savings is also important.



Raise pricing

Consider raising prices when demand is high, although this should always be part of a strategic plan and not a spur of the moment decision. Raising prices does 2 things. First, it slows demand to help make work more manageable, and it increases profits with the same output.

Local Roots implemented a website based process to screen clients based on service needs and budgets. Their consultations are now more than just quotes; they are planning services which include a fee to quote, plan and design the job.

To scale means to be open to new ideas. If you don't know something, you have to be willing to ask for help. Most of all, you need to know your strengths and weaknesses and let others who are more skilled than you in a certain area take charge. Start by focusing on the internal growth before thinking about external growth.

To learn more about your strengths and the next steps for your business, contact Frank thru FrankBourque.com. Frank Bourque is a certified ICPI & NCMA instructor, a speaker, writer and consultant with over 20 years in the industry.