Editorials
Are you taking advantage of this booming economy?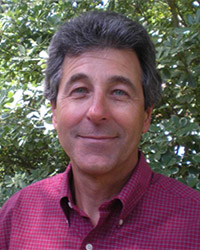 By Jerry Gaeta

You can't afford not to know your cost of doing business.

Robust and growing economies like the one we are in only last for so long. Is your company making the most of this one? Has your pricing kept up with labor and other costs you incur? Are you charging the price you should given the high consumer demand for your services?

The last time I experienced a thriving economy such as this one was in the mid-1980s. I was a partner in a struggling young landscape company when I met the late Charles Vander Kooi. With his guidance on overhead recovery through a production-based estimating strategy, our personal and financial lives changed forever.

I became his number 1 disciple, and for the past 26 years I've been helping other companies as a consultant and speaker. I've realized the majority of landscape-hardscape companies lack proper estimating and cost recovery practices. If you want to change your company's financial direction and your quality of life, you need to know the answer to this simple question: What is the break-even cost on an estimate?

If you don't know the answer, you need to change that now.

Estimating isn't a guessing game. It is, however, critical for success. Estimating is a simple process of taking the direct cost to perform the job: material, labor, trucks and equipment, plus subcontractors, then adding an amount for company overhead. This is the company breakeven for the project.

The last item to be applied is profit – reward for risk and effort. The quote is now based upon what it costs your company to perform the work – the guesstimated price. When estimating a project in a systematic approach based upon company costs and performance you will be able to make adjustments to keep up with market conditions.

There are several sound estimating strategies in use today. When choosing an estimating strategy look for one that best fits the type of work you perform and your company culture.

Here are some thoughts to help you choose:


Estimating systems are not perfect and 1 size does not fit all. Choose a system based on your company performance and production.


The system should not be static, but capable of adjusting to conditions and opportunities. It should be able to compensate for the different ratios of direct costs in projects.


It should effectively allocate and recover overhead among different cost areas.


It must recover direct costs such as material, labor and labor burden, equipment and rentals, and subcontractors.


It should provide information for job costing.


Estimating strategies must be based upon an annual company budget that projects the cost of overhead such as advertising, rent, administration, management and owners' salaries plus projected material, labor, equipment and subcontractor costs.


Whatever system you choose should be standardized in your company so that all estimates for a given type of work such as hardscaping use the same system with overhead markups.

One last bit of advice to apply to whatever estimating strategy you use: When preparing an estimate go about it as if you are actually building the project. Go through all the steps or tasks to calculate the needed quantities, the cost of the material, labor, trucks and equipment, and subcontractors. This is the point in the estimating process where you need to apply your overhead strategy.

Estimating properly is the key to the success of your company. It's critical you learn to do it right.


Jerry Gaeta is a consultant and speaker, a past Vander Kooi Associate and president of J. Gaeta Business Planning. Contact Jerry with any questions for improving your company. Email JerryGaeta@comcast.com