Articles written by guest contributors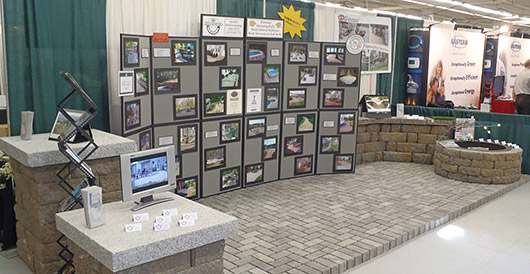 7 hardscape efficiencies

By Bill Gardocki, Interstate Landscape

The Education Committee at ICPI asked me to teach a paver installation efficiency class at last year's Hardscape North America. I told them that if I was going to teach an installation efficiency class, that it should include efficiencies throughout the entire job process. Paver installation is the easy part of what we do on the job site. The hard part is being efficient in all the steps leading up to installation. Let's take a look at some of those steps.



1. Winning the job

Newspapers, yellow pages, mailers….what is your advertising method of choice? I prefer to set up at home shows and invest in a great website. I like home shows because you have the opportunity to interview prospective clients and cull out the unwanted leads. If they sound like a potential match you can set up an appointment with them to meet at their property. The ability to pre-interview many prospective new clients in a short amount of time, face to face, is an efficient use of your marketing budget. Make sure your booth is a sales booth, and not a flower show booth where you are trying to win the blue ribbon. Let people see your work, your product list, company brochure, etc. In today's world your website is critical. Make it clean, easy to navigate, and include an introduction video and videos of your jobs.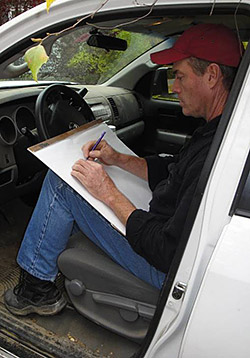 2. On-site quote

I try to set appointments when both the husband and wife will be home. Be on time, dress appropriately to make the sale, take your boots off if you go into their home, bring your portfolio or a tablet to show similar projects that you have completed. When you are outside looking at the site have your radar on…look for all the items that could turn in to potential problems. These may include access, irrigation lines, dog fences, leach fields, down spouts, tree roots, and ledge. It is hard to lose money installing the pavers, but it is real easy to lose money doing excavation. Make sure you have an underground obstruction clause in your contract.



3. Leave a quote

Unless the job you are looking at is over about $25,000, you should be able to leave a quote before you leave the appointment. I set my appointments for 1.5 hours. I fill in my labor function sheet with the number of hours each function will take. I have a cheat sheet with the pricing of all my materials. So in the end, I take the total hours calculated from my 18 labor functions multiplied by the hourly rate, plus materials, plus the materials mark up, and I have my final job cost. If you have more than 3 crews and consistently do large jobs you may want to look at computer assisted bidding systems. There are numerous industry consultants that can help you set one up that will fit your business.



4. Set up your foreman for success

Don't forget the 1 to 8 rule. 1 hour of planning saves 8 hours in the field. Your foreman needs as much good intel as you can provide. Job jackets or job material sheets are a must. As the estimator, it's your job to give your foremen everything they need for a successful job outcome. Visit the job site with the foreman 1 or 2 days before the job is to start. Give them the lay of the land, and make any last minute observations.







5. Proper equipment sizing

Skid steers that lift appropriate weights, and excavators that reach and dig to the lengths and depths you need are indispensable on the job site. Remember: hardscaping = excavation. Properly sized trucks and equipment save time and money in the long run. Don't undersize your equipment. Hardscape hand tools save labor time, backache, knee ache, and extend the working careers of your employees. Make an investment in tools that save time and money on hardscape projects.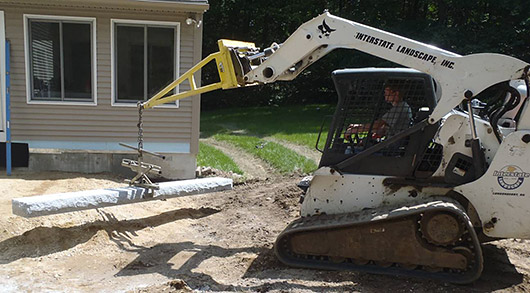 6. Technical specifications

Make sure you are following the technical specification guides given to you by product manufacturers. Don't use products for something they are not designed for. If you are unsure about a product's technical specifications, contact the manufacturer or check ICPI or NCMA tech specs. By making sure the products you have chosen are appropriate for the job you will ensure their long-term stability while avoiding call backs and unwanted warranty issues.



7. Job completion review

When you complete your job, sit down and review it to make sure your estimate matches up with the actual time and materials used on the job. It is the only real way to ensure that your quotes are accurate. Analyzing the final numbers will help ensure future success in your estimating process.


Bill Gardocki is the owner of Interstate Landscape Co. Inc. in Londonderry, NH, installing hardscapes for over 40 years. Bill has taught over 100 classes as an NCMA and ICPI certified instructor. He also provides hardscape seminars for dealer/contractor education days, and last year became the Landscape Construction instructor at his alma mater, the University of New Hampshire. Contact Bill@InterstateLandscapeNH.com