Articles written by guest contributors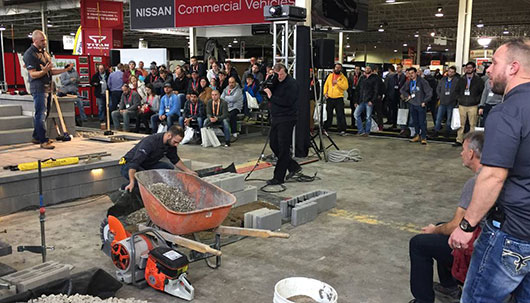 3 keys to efficiency & profitability

Frank Bourque gives a preview of his presentations at the 2018 HNA Outdoor Demonstrations Arena.

By Frank Bourque

Today, hardscape companies are able to grow more profitable than ever because it's easier than ever to have access to the right tools, education/information and people.

Unfortunately, too many contractors focus too heavily on tools while the research shows the common characteristic of all the best companies is their relentless focus on excelling in all 3 facets.

Here are 3 simple and powerful things you can implement today to increase efficiency and profits for your company.



1A – Use the right tools – hardscape tools

No doubt the right tools can save you time and effort. When you allow tools to do the bulk of the work, your team is able to focus their energy on the flow, consistency and quality of their work.

Here are some of my favorite hardscape tools that are relatively inexpensive for the value they offer:


Suction equipment and clamps that significantly increase productivity;
Marking tools that save time for cuts and layouts;
A tilt bucket on a mini-excavator for faster excavation;
An altimeter/Zip level/Smart Leveler to save time on getting grades and;
Paver squares to get started quickly on squaring off your layout.

Trade shows like HNA are a great place to learn about various tools from the experts and try them out.



1B – Use the right tools – office tools

We tend to forget how important office tools are, especially for a small business. Good office tools help you keep track of your work, numbers and dollars. The best companies are the ones who continually track, measure, compare and make appropriate changes.

Here are a few simple applications to help you run your business from anywhere and to track project details, client management information, work schedules, budget/numbers, team productivity and profitability: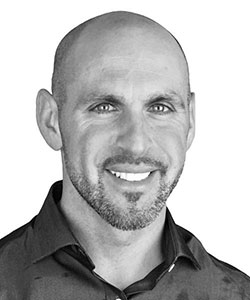 LMN or Aspire for an estimating, budgeting and time tracking software;
4 o'clock 4 for easy daily crew activity updates and planning;
Base Camp or Project Watch for project management;
Grasshopper for a phone system, and;
SignNow for sharing and getting documents (like change orders) signed on the go.

The last example (SignNow) has helped some companies I work with save and recoup thousands of dollars. It helps create a change order culture, track job cost changes and ensure customers sign off on documents faster, easier and hassle free.

Crew and client satisfaction goes up dramatically when the proper office tools are in place making daily activities easier to do and to track. Good office tools help manage daily activities and expectations as they set out a fair and equitable relationship between you, your client and the team.

For more information on the business apps above, check out my webinars on ICPI.org.



2 – Train your team to eliminate time wasters

Next step, review your construction processes and techniques for time wasters. I'm astonished when coaching hardscape companies to see how easy it is sometimes to find quick and easy ways to improve crew efficiency and productivity. Continuous team training and adopting winning habits go a long way toward eliminating time and money wasters.

Let's look at some time and money wasters, and some quick ways to improve. First are call-backs. The biggest cost and number 1 cause of hardscape call-backs is settling due to improper base compaction.

If your company doesn't have a process in place for crews to follow, chances are that base lifts and compaction are inconsistent from job to job. Base failure will be your biggest nightmare.

It's important to know your equipment's compaction capacity. Smaller compactors can usually compact only 2" to 4'' of crushed stone. You can save a lot of time by upgrading to a larger compactor that compacts 4" to 8'' of crushed stone. A larger machine also reduces risk of improper compaction.

Measuring density on every residential job can be impractical. But I recommend hiring a technician with the proper equipment (Nuclear Density Gauge) to measure the density on at least 1 job periodically. Then take this data and apply it to your other jobs. Have the technician test the base in the worst of soil conditions so you will know your lift limits and number of passes required.

A second easy way to save time and money is by using clamps and suction equipment as often as you can for pavers, slabs, walls, step units, natural stone, etc. Over time, these tools pay for themselves because of the significant amount of time you save on labor. Some can even pay for themselves on the first job.

A third easy way to save time and money is to find inexpensive ways to reduce installation time. 2 great examples of this are: 1) using a wall screed tool to level the first row of SRW blocks, and 2) using a block clamp with your excavator to install your blocks. YouTube "Quick-E Wall Screed" to see just how productive a wall screed can be.



3 – Put people and partnerships first

Lastly, increasing efficiency has everything to do with taking care of people.


Employees - Provide education and give them the opportunity to solve your challenges. This builds a culture of solution-oriented employees and drives team motivation.
Clients - Touch base with your clients on a regular basis (before, during and after the job) and assess their level of satisfaction. Getting paid in full and getting future business often depends on this. It's easier to get work thru repeat clients than it is to go out and find new ones.
Business contacts - Build and maintain partnerships with other like-minded individuals in the industry. Working with trade partners such as pool builders and home builders for example, can help you land future projects.

Remember, tools and equipment are strong, but your people will make you stronger. Your business depends on it.


Frank Bourque is a certified ICPI & NCMA instructor, a speaker, writer and consultant with over 20 years in the industry, many spent as a hardscape contractor. Contact Frank thru FrankBourque.com or join him Oct. 18 & 19 at the 2018 HNA Outdoor Demonstrations Arena where he will be presenting all these tips and more in detail. Visit HardscapeNA.com/hna-demos.