Contractor Stories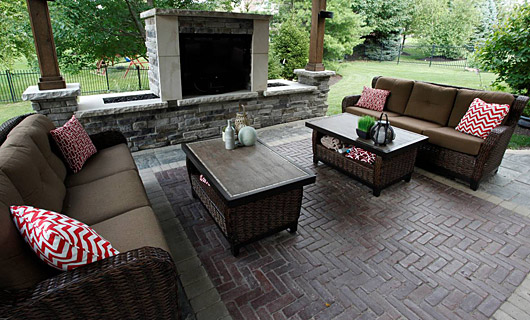 PROFILE

Co-owners

Tony Lausas

JD Durst

Indianapolis, IN

BPI Outdoor Living

Founded 1999

Customer base

90% residential

10% commercial

Services

70% hardscape

25% landscape

5% lighting

2014 sales

$2.2 million

2015 projected sales

$2.5 million

Paver Rescue

Founded 2012

Customer base

95% residential

5% commercial

Services

95% hardscape cleaning/ stabilizing/ sealing

5% hardscape repairs

Typical project size

750-1,000 sf

Typical project sale

$1,500 - $2,000

2014 sales

$200,000

2015 projected sales

$300,000

Launching a cleaning/ stabilizing/ sealing business

After 3 years of setting up systems, Paver Rescue is poised to take advantage of a growth opportunity.

By Tom Hatlen

"I was sitting in a seminar 3 or 4 years ago, and the speaker put up a bar chart showing something like 7 billion sf of pavers installed in the U.S. Then he showed how little of it was being maintained. Less than 5%. And I thought, 'The opportunity there is unbelievable,'" explained Tony Lausas, co-owner of 2 companies, BPI Outdoor Living and Paver Rescue.

Afterwards, Tony went straight to see his partner, JD Durst, and said, "There's definitely a market here to step up our cleaning and sealing in a big way. We've got to do something to take advantage of it."

And, Paver Rescue was born. Paver Rescue is devoted 100% to paver maintenance (restoration, cleaning, sand stabilizing and sealing). Prior to Paver Rescue, they had been doing paver maintenance through their other company, BPI Outdoor Living, for about 3 years. They found over 75% of their installation clients wanted projects stabilized and sealed.

If the level of demand is that high for all paver projects in the country and less than 5% of them are sealed, the opportunity is huge.



Paver Rescue

JD says they decided to create Paver Rescue as a separate company so that other hardscape contractors would be less hesitant to refer work their way. "A lot of contractors don't see the benefit of doing it themselves. Some are afraid they will mess up a patio because they don't have experience with poly sand and sealers."

He says paver maintenance isn't difficult to sell. Clients like the refined sealer finishes Paver Rescue offers. They like knowing their investment will continue looking like new with the sand stabilized in place and the installation protected from stains, weed growth and insect infestations.

He says the main reason people don't get new projects sealed/stabilized is that they are gun shy after the expense of their hardscape installation.



Nuts & bolts

Paver Rescue uses water-based liquid stabilizer sealer on all jobs. Their application process differs depending on whether they're working on a new paver installation or rehabbing an existing project.

For new installations they use both polymeric sand and joint stabilizing sealer. JD says they don't have to use both together, but the combination does create an exceptionally stable joint and the manufacturer, Alliance Designer Products, guarantees it for a longer period of time.

They don't use polymeric sand when they rehab existing installations. That's because the cleaning process doesn't remove all of the old jointing sand consistently throughout an installation. So, rather than patch with polymeric sand, they add standard jointing sand where needed.

New paver installations
Day 1


Install polymeric sand.
Compact several passes to ensure joints are filled completely.
Mist the project with water.

Day 2 – Project dries.
Day 3 – Apply joint stabilizing sealer.
Rehabbing existing projects
Day 1


Clean with commercial grade pressure washer, surface cleaner and spray wand.
Make any necessary repairs. Since cleaning removes most of the joint sand, it's easy to pull sunken pavers.

Day 2 – Project dries.
Day 3


Install new jointing sand.
Compact several passes to ensure joints are filled completely.
Apply joint stabilizing sealer.



Annual paver maintenance visits

Paver Rescue offers clients a 3-year agreement for annual maintenance visits. The goal of the contract is to keep the installation looking like new with zero client maintenance, and to stay in front of clients with a positive annual visit.

JD says, "It's a contract just like you might get for your furnace. The first year we do the complete clean, sand and seal. The 2nd year we come back, do an inspection and sealer touchups. The 3rd year we do a light cleaning and another sealer touchup. The next year they're ready for a complete start over, a pressure wash, re-sand and reseal."

Tony says 60% to 70% of rehab clients sign up for the 3-year contract. "When we bring it back to that original condition, they're just blown away, and they want it to stay like that."

But, far fewer new construction clients do the maintenance contract. "It's about half that of the rehab clients because most haven't had the experience of a rundown looking patio. Their new patio looks great and they think it's going to stay that way."



Installation repairs & cleaning

For cleaning, they use a Hammerhead 18" surface cleaner from General Pump similar to the surface cleaner pictured. They also use a commercial pressure washer wand.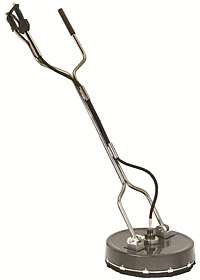 Tony says nearly all of the existing projects they rehab are in need of some repairs. "But if someone is contacting Paver Rescue, they're calling for cleaning and sealing, so repairs are minimal: settling on the edges, settling around the steps. Maybe 10 or 20 sf need to be lifted. If someone needs something major, if they need the whole project re-laid, they call BPI."

Paver Rescue does get calls for projects that need some serious cleaning though. JD says, "We get calls from people with a 7 or 8 year old project. And they've got tons of weeds, and the joints are completely void of sand and filled with dirt now. When we're done, the client is thrilled because we've brought it back better than it was on day 1."

Since they do cleaning/stabilizing/sealing every day, they have the experience needed to put together an accurate upfront price estimate even on those challenging jobs.



Business plan for growth

Currently 75% of their cleaning/stabilizing/sealing work is still for new projects installed by BPI. But they're confident that's going to change. JD says they've spent the past 3 years working to figure things out so they haven't done much marketing yet.

"It's like any business when you start out. You try to work out the processes and procedures and figure out the best ways to do things. We've been working to find the right products, the right equipment, the right people. We've been doing research to see what other companies are doing around the country."

In 2014 with a 1-man crew (and an assistant on big jobs) they will make about $200,000 in sales. Next year they expect to grow it to about $300,000 and make the assistant position full-time.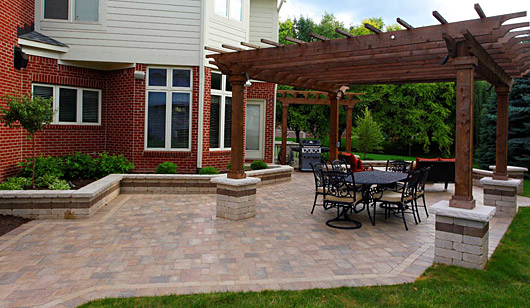 Working with a brand strategist

They've been working with a brand strategy consulting firm to formulate their marketing plan for the new year. Tony says the consultant cost of $10,000 to $15,000 will be more than worth it to get the business off the ground. "What I like about them is they specialize. That's what they do."

The brand strategist has been researching potential customer groups to help Tony and JD see the world through the customers' eyes. They've been researching to determine what the customers' hot buttons are, and where customers would look to find information on cleaning/sealing. They're creating a plan to communicate the right messages through the most applicable communication channels to reach and win over potential customers.

JD and Tony are planning to launch their marketing campaign this spring and fine tune Paver Rescue in the coming years. Tony says once they get the business running on all cylinders, their ultimate goal would be to replicate the service and start up branches in other locations, kind of like the McDonnald's restaurant chain does.