Contractor Stories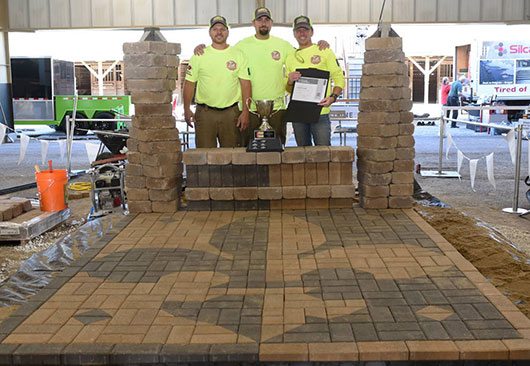 Working to be the best

By Tom Hatlen

"For years I thought most companies operated like we do," reflects hardscape-only contractor Dan Hughes. "We had no clue that we were among the best in the country."

Competing in the Installer Competitions was the eye opener for him. His Segmental Systems Inc. team entered their first Pacific Northwest Hardscape Installer Competition in 2016, and won the contest that year and every year since. They won the national HNA Installer Competition in 2018 and 2019, the only team ever to win twice.

"We are very efficient at what we do. We have a knack for assessing a job and seeing the best approach of getting it done. That showed in the paver competitions where our designs have more than twice the cuts of the other 3 finalist teams combined. Yet we are still able to complete it in the same allotted time."



You need a great team

Dan says the keys to winning the competitions are careful planning, a focus on efficiency and a great team. The Segmental Systems team consists of Dan and his lead guys, Jason Mucciaccio and Josh Brownlee.

"Jason is my right hand man and efficiently runs a crew on both residential and commercial jobs. He has 20 years in the industry and knows every aspect of the work from installing pavers to pedestal-set porcelain, to permeable, to clay brick to most anything you can throw at him. Josh is our designer. He's really good as an artist – and he knows pavers.

"I've been working side-by-side with them every day for over 8 years. It's almost like we can build something without even talking to each other. There's a conscious effort ingrained in all of us to make sure that time and labor is not wasted."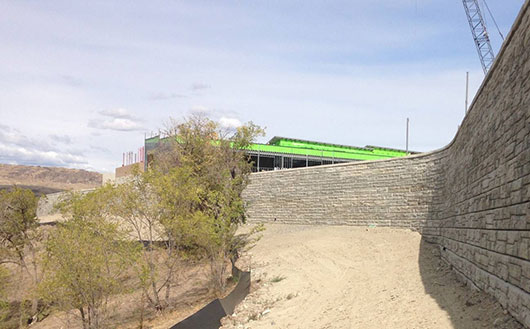 Planning to win

Dan says the planning comes into play for the final round when the top 4 teams compete for the championship.

"For the preliminary rounds they give you a simple plan the night before and say, 'Here, this is what you're going to build.' When you go to the championship round you get to build your own design. So we plan that months in advance.

"We start bouncing ideas off of each other while we're working, and come up with a concept we agree on. Then Josh creates a plan for it, and figures out the best way of going about it."

They knew a detailed inlay would impress the judges. But how could they do a lot of cuts in the 90-minute timeframe? Solution: Make each cut count as 2. They created a design that used both halves of each paver cut.

"It's just a matter of figuring out how to do as much work as possible without wasting any time or effort or movements. It's a lot like when we're working together as a team every day. We're constantly saying, 'Okay, what can we do to streamline this a little bit more, a little bit more and a little bit more?'"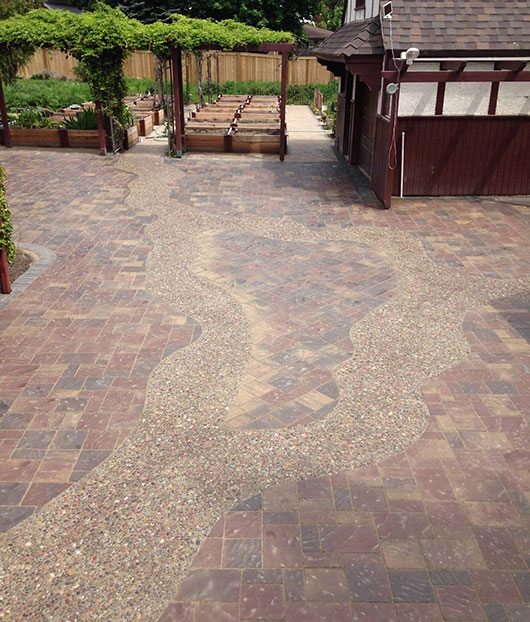 Profile

Segmental Systems, Inc.

Otis Orchards, WA

Founded 1992

Dan Hughes, President

Customer base

55% commercial

45% residential

Services

100% hardscape

Average residential job

$14,000

Average commercial job

$85,000

Largest project

$675,000

Annual sales

$1.4 million

Employees

6 field (includes Dan),

1 office

Get educated

To win Installer Competitions also requires that you do things right. Not a problem. Dan is an ICPI certified instructor for Paver Installer, Residential Specialist and PICP (permeable paver) classes. He has personal certifications for those classes in addition to ICPI Commercial Specialist and NCMA Certified SRW Installer. He's a Belgard Master Craftsman, an Allan Block Certified Installer and Master Wall Builder, and an AquaPave Certified Installer.

Dan says, "You cannot know too much about the industry you're working in. I want to learn something every day. I sell our work based on education and credentials vs. the cost of the project. Quality work gets us a better price."

Dan's education also helps his 6-man company land a wide range of work. "We've done projects anywhere from $1,500 to $675,000, the biggest job we've done. We built a 1,200' long, 20' tall retaining wall holding up a school. Right now we're working on a $200,000 residential job."

Their commercial work is about 50% retaining walls while their residential work is heavily pavers. To win commercial work, Dan credits his certifications and good relationships with general contractors. He says about half his work is commercial though he seldom gets into low bid projects.

"There's probably 5 commercial general contractors that I work for. If they have a hardscape project they want me to do it exclusively. I had one general contractor pay me $10,000 more than somebody else out of his pocket because he knew that I would come in there and do the job right."







Hardscape only

Another thing that sets Segmental Systems apart is that they specialize in the hardscape. There are only a couple other smaller hardscape-only companies in the area.

"Being narrowly focused has allowed us to become that much better at hardscapes, which translates into better profit margins. I don't get into landscape work. As a result, I have several landscapers who sub out their hardscape projects to us.

"They get a much higher quality install, and they can even make some money by marking my price up to their customer. They don't have to buy all the specialty tools, plus they don't have to worry about warranty. That's on me."



1 quality crew

Dan believes his company is that much better operating with just 6 crewmen including himself still working in the field.

"I tried managing 15 guys on 4 crews. Seems like all I did was drive around and put out fires. When the economy tanked in 2007/2008 it was hard to keep that many people busy so I scaled back. I realized I could make more money in this market with 5 or 6 good employees than I could with 15.

"You're only going to attract so many quality guys. But a quality crew works so much more efficiently. Then you don't end up with laborers that come and go. You don't have the 1 or 2 bad seeds in there bringing everybody down.

"We just finished a job and the homeowner came out. He said, 'I can't believe what just happened. You rolled in here, you told your guys, "Okay, we're tearing out these railroad ties, we're building a retaining wall here, we're putting in a mailbox pillar here...." Then your guys grabbed tools and scattered. I don't think I heard you bark out an order the rest of the day. Everybody knew what they were doing.'"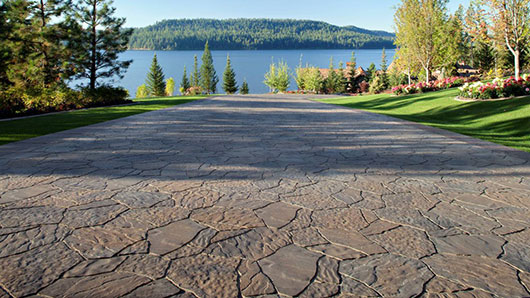 Employees proud to be a part of it

Good employees are proud to be part of a quality team and tend to stay with the company. In addition to Jason (12 years) and Josh (8 years), everyone else has been there 2 to 4 years. They stay even though Segmental Systems only works 9-months of the year. Wintertime is for education.

Segmental Systems pays well and wins a lot of government-related Prevailing Wage work that pays even better. In addition, crew members get a Christmas bonus at the end of the year. Dan says that with the crew's efficiency and the level of work they do the bonus is usually a sizeable amount.

"The guys that I have are a good fit. They feed off of each other and inspire each other. They know they're working for a respectable company and if they go somewhere else they're probably going to be facing challenges as far as tools, equipment and organization and whatnot."



Dan just can't quit

At age 51, Dan still works 30 to 35 hours a week in the field and another 15 hours or so a week in the office. With a good income and a self-sufficient crew people ask why he's still working in the field. So, a few years back he tried retiring.

"I couldn't stay out of the field. I like it too much. When I'm working with the guys I see them being much happier. I think they work that much better. Their attitudes are that much better. I don't want to be the guy who's out there goofing off and golfing or whatever while my employees are working to make me money.

"I keep going because I have a passion for this industry. I feel as though I'm completing a circle: I knew almost nothing as a hardscaping rookie. Now I'm in a position to help others learn the trade.

"I can't tell you how happy I feel when someone I've taught at a training event calls me and asks me a question about a job they are working on. They care about what they are doing, and I love helping newer guys get into the industry and learn to do it right."