Contractor Stories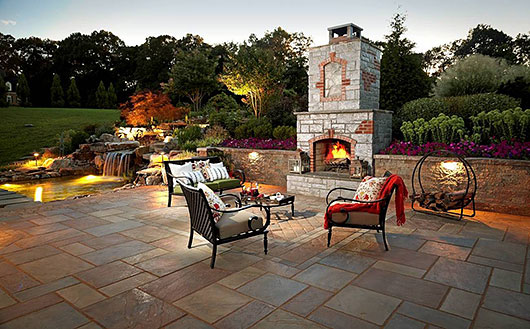 You don't have to go it alone

By Tom Hatlen

Contractor Joe Markell says this business is tough enough without hamstringing yourself by not taking the time to learn how to be successful and make money. 15+ years ago Joe took his biggest step in that direction by getting involved with NALP (National Association of Landscape Professionals).

"I realized a long time ago I wasn't going to figure it out on my own. It was good to talk to other people with shared experiences, and learning what I can do to improve my company. NALP has helped us with just about everything, budgeting, job costing, how to handle employees, how to get customers, all the different things that go into our type of business."

NALP is the largest of the national landscape associations, is geared for contractors, and offers extensive educational opportunities.

The Jeffrey Scott Peer Group is a favorite long-term educational program that allows Joe to learn from other contractors. This Peer Group isn't a NALP program, but it was thru NALP that Joe learned of it. He says that's one of the best things about the association: It exposes him to the range of opportunities out there. Joe also learned about the Winslow Profile thru the association. The Winslow Profile has helped immensely in hiring better employees.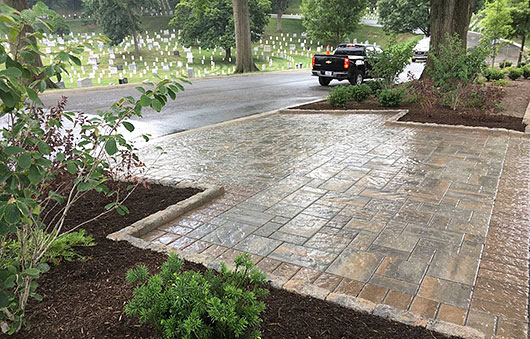 Profile

Sunrise Landscape + Design

Sterling, VA

Founded 1986

Joe Markell President

Customer base

60% residential

40% commercial

Services

Design/build hardscape/enhancements, planting, low-voltage lighting, drainage, landscape maintenance, holiday lights, snow & ice management

Project price range

$5,000 to $200,000

Annual sales

$2.4 million

Employees

26

The association offers opportunities to give back too. After 30+ years in the industry Joe is taking advantage of those programs. He was appointed as a Trailblazer to mentor other contractors. Additionally, he is Chairman of landscape and hardscape projects for NALP's annual 3-day Renewal and Remembrance event for Arlington National Cemetery.



Learning from a peer group

Joe joined the Jeffrey Scott Peer Group before NALP began offering their own peer group program. Joe's peer group currently consists of 8 or 9 landscape contractors with a similar annual sales volume. The group gets together with Jeffrey for 3 days twice a year at a different member's facility each time.

The group was carefully constructed so that members live far enough away from each other that they're not competitors. Joe says it's great to have the opportunity to talk frankly about your business to other owners in similar situations. "You're able to really put things out there. It's just a good environment to speak freely, and to get ideas for solving your problems and improving your business."

The meetings focus on helping the company they're visiting, and learning how that company does things. They also spend time discussing their own companies. "We compare numbers to see how we match up. If somebody's doing better than the rest of us, then we discuss what they're doing different, try to flesh that out. Each company will bring an issue they're facing and we'll try to come up with solutions."

Members of the group periodically keep in touch between meetings. "We'll do conference calls with 2 or 3 of us who are having the same problem. We also have some phone meetings where everybody's on the call, and we'll talk about specific things mainly related to financials. There are a couple guys about an hour and half away, and they'll come visit me just to talk or to look at something we're doing."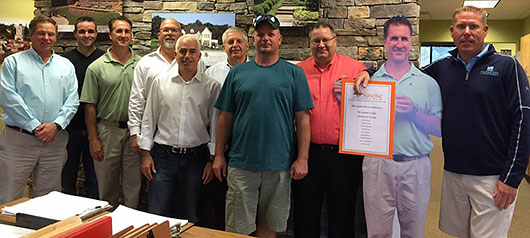 Hiring better employees

Finding employees is one issue Joe hasn't been able to solve thru his peer group or anything else. "We had some good H2B guys that were integral to our company. But now we can't get them back. We've met with Congress thru NALP's Legislative Days on the Hill. We've written letters. We're actually turning work away as we don't have the people to take on any more."

However, Joe says he has found a great tool that helps him do a better job of hiring prospective employees that he does find. It's called the Winslow Profile and he's been using it for about 5 years. The Winslow Profile helps determine whether an applicant's behavioral traits will be a good fit for the job and for the company culture.

This had been a problem. Most notably Joe cites a key manager who didn't do a good job of developing other people. At the first sign of difficulty, the manager would pull tasks back and do it herself. Employees were hindered from developing into productive members of the team who could become tomorrow's managers and help the company grow. Some quit. Others stayed but developed attitudes.

Joe believes the Winslow Profile would have identified the manager's shortcomings upfront. Winslow's website says that 90% of the time employees fail due to human behavior, not due to lack of education, experience, training or skills – all areas where the manager was very strong.

With the Winslow Profile, job applicants answer a bunch of questions to determine what type of person they are. The system rates them on 24 personality traits including Ambition, Self-confidence, Conscientiousness, Coachability, Flexibility, Responsibility, Leadership, Structure, Control, Tough-mindedness and Autonomy.

Answers are matched up to the requirements of the job including how well the applicant will likely work with Joe based on Joe's personality profile that's stored in the system. He completed the questionnaire on himself at the beginning.

Joe says his company is absolutely getting people that are a better fit. As such, they're doing a better job and staying with the company longer.

"I've gone against what the profile said on a couple people and I hired them. I was a little desperate, thought I could make it work and took a chance. It didn't go well. I learned my lesson. No matter how desperate you are, you need to trust in what it's telling you because it's accurate. Take your time, and find the right person."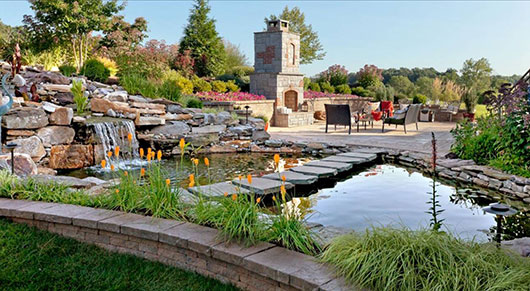 Keep learning & share it

Joe has spent his career devoted to learning new things and continual improvement. He wants to share what he's learned. "I became a Trailblazer because I enjoy helping other people out, opening their eyes, and giving them new ideas to make them realize what their potential is. That's really all I can do; I'm not going to solve all their problems in a day."

There are currently just over 100 mentors like Joe in NALP's Trailblazer program. NALP members can sign up for a free 1-day consulting visit from a Trailblazer. "So I will visit their company, talk about what they're having problems with, give them ideas on what they could do to solve them, and just help them any way I can. They pay for any expenses, but my time is free to them.

"Sometimes they come here for the day. They want to see my operation, and then ask a lot of questions. I still keep in touch with most of them just talking about things and seeing how they're doing."

Even as Joe has gotten to the point where he is mentoring other contractors, he continues to rely on mentors of his own, and he continues to take classes. He says, "The learning never stops, no matter who you are, or what it is. If you're not learning something is wrong."