Articles written by guest contributors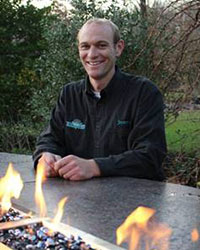 Jeremy Martin

What have we learned?

By Jeremy Martin

2020. What a year, and it's not over yet! The year of COVID. Riots. Shutdowns. Elections. As I write this, elections loom large. I predict that, regardless of which direction our country goes, elections will bring turmoil for at least a couple weeks. Hopefully, we can reunite and work towards reconciliation.

As I reflect on 2020, our story probably reflects that of many other contractors. Winter was mild, and while we always work through the winter, this year was exceptionally easy!

Then March… I was at Northeast Hardscape Expo to teach an ICPI course and exhibit Dust Killer Tools, our silica dust collection system for hardscapers. The drumbeat of COVID grew louder. For the first time, my wife had travelled with me for a hardscape event. Little did we know this would be the last chance to get away for a while. This would be the last week our children would be in school. In rapid succession, we saw shutdowns in Pennsylvania (where I live) and across the country.

Landscaping was deemed essential, and thus we were permitted to continue working. (Are we truly essential? I'm not going to argue that point, I'm just grateful we were able to work.) This was the most relaxed spring I had since starting my career. Demand was certainly lower, and we weren't selling large projects. Meetings were easily arranged for weekdays since my clients were either off or working from home.

So much of life just stopped. Almost all events were cancelled. Our summer traditions had to change. But, I found I really liked the extra time with family. So did my clients. This shutdown forced us to spend more time with the people who are supposed to be the most important in our lives. I found that I was often cooking over a wood fire, and rarely used my gas grill all year.

Then, summer came and by August there was a record demand for our work. I've never witnessed a surge like this even in the spring, let alone mid-summer. With this came new challenges:

Material shortages which continue to plague us into fall.
Endless demands on time.
Trying to find ways to scale up the administrative side to meet the crazy influx of leads.
You know it's bad when you return a call a week later, and the client thanks you for returning her call. After all, I was the only 1 out of 5 contractors to return her calls.



The lessons of 2020

So, what has 2020 taught you? A need for a stronger balance sheet to weather shutdowns due to pandemics, labor, politics, etc.? A need for better systems to handle leads? A sense of isolation? A sense that there's more to life than just work? A renewed appreciation for what's really important?

Have you reached out to neighbors? Reconnected with old friends? Have you become a better leader of your team in the face of challenges you've never encountered? Have you changed your protocols for meeting clients? Have you found different services or features sell better? Have you targeted the client's need for creating a refuge in their backyard in a world that seems bent on going crazy? Have you pivoted to capitalize on the huge increase of spending on home improvements?

I'll level with you… 2020 has worn me out. As a Christian, many times I have to step back, take a deep breath, and remind myself that it's not up to me to solve everything. This world isn't out of control, even though that's what I see.

I'm still battling the "how to scale up" struggle. The endless phone calls and meetings, the continued struggle to find material, the uncertainty of an election year, and the disappointment of one industry event after another cancelling. I should be driving through the night to set up at HNA in Louisville, laughing with my crew, and trying to catch some sleep. I should be connecting with all my industry friends, teaching a course, and keeping our team tradition of eating at Señor Iguanas – not writing this article!

I ask again, what have you learned in 2020? What changes have you instituted already? What changes are you making for next season? If you've read my previous columns, you know I'm focused on training and education. I urge you not to neglect it; the format may have to change, but options like online courses from ICPI and the first virtual HNA still provide opportunities to learn.

Now is not the time to slack off. In today's world we need more than ever to keep up with trends and changes.

And finally… look for the best in those around you. Be the best contractor, the best parent, the best spouse, the best employer, the best leader, that you can be. Look for the silver linings through the struggles. Dare to dream about the future. #bringon2021


Jeremy Martin co-founded Willow Gates Landscaping in 2005. He became an ICPI instructor in 2016, NCMA in 2018. He also founded Dust Killer Tools to help his company meet 2017 OSHA silica standards. Email Jeremy@DustKiller.tools. Visit WillowGatesLandscaping.com and DustKiller.tools