Editorials
Time to empty out your attic (mind)

By Bill Gardocki, Interstate Landscape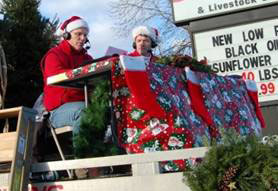 It is my dog days of winter (late December) here again in the Northeast. For me, that means a transition from the daily schedule full of customers, estimating and installing hardscapes, to traveling for teaching and furthering my own knowledge. It is also the time we work on our budget for the next season.

I think I could write about new tools every year as I see tools for lifting, digging, marking and cutting pavers, and just about every task we perform, getting improved upon constantly. So, we have choices we can make. Your budget should include purchasing tools each year; whether it be to replace worn out tools or invest in new ones that will improve your bottom line.

A great way to get your hands on the latest tools and talk to their innovators while also attending education classes is to attend industry events. I have a hard time understanding a contractor that tells me he cannot afford to take 1 or 2 days off during the year to attend HNA, the Northeast Hardscape Show (March 13 &14 2019 in RI), or other landscape shows.

There are also numerous free 1-day manufacturer educational events available all over the country. The cost and time devoted to attending these events have always been well worthwhile for me and for our crews. Taking your crews or at least your key employees to these events gets them involved in the decision-making process and can lead to some great outcomes. What you spend to attend, you may make up on your next installation project.

Our budget also includes community service projects. If you want to give yourself and your crews a mental lift, set aside part of your budget for giving back to your community. A small project that you do every year or so will show you care about your community, instill pride in your crews, and is great publicity. Sometimes there are opportunities to get involved in a bigger more far reaching donation project. State trade associations can be a good resource for finding these opportunities.

When creating your budget for the next season, figure out what you can afford to donate. You will be amazed how every participant gets that warm and fuzzy feeling that you never thought would come from giving your time and money away.

A couple projects close to my heart are landscaping our PBS Channel 11 building in Durham, NH and the McAuliffe-Shepard Discovery Center in Concord, NH. We joined a larger group of landscapers to donate our services to these projects. Local nurseries donated the materials. My crew worked along side other local landscapers to pull together a finished product that we were all proud of.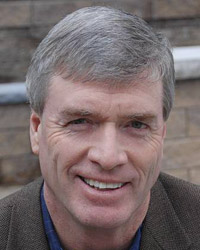 Give your crews the experience of giving good will. Show them you care. Just like in your personal life, it is very rewarding to give, and will end up being more valuable than you think.

Even if you are not located in the frozen north, take the time to reflect on your year. Take a break, get re-energized, put a value on the tangibles and intangibles, and watch your mental and physical riches grow.


Bill Gardocki is the owner of Interstate Landscape Co. Inc. in Londonderry, NH, installing hardscapes for over 40 years. Bill has taught over 100 classes as an NCMA and ICPI certified instructor. He also provides hardscape seminars for dealer/contractor education days, and in 2013 became the Landscape Construction instructor at his alma mater, the University of New Hampshire. Contact Bill@InterstateLandscapeNH.com