Contractor Stories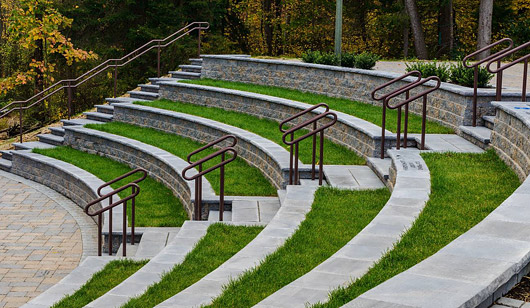 Seeking help to save a company

A contractor learns that growing a company on his own without business experience he could "lose it all."

By Tom Hatlen

Steven Stoltzfus founded GoldGlo Landscapes in 2002 as a wholesale tree nursery; he added a retail garden center in 2003 and quickly expanded to installation and hardscaping. By 2009 the company had grown to $1.4 million in sales and 14 employees (plus Steven and his wife Susie).

He had grown the company without any business background, doing everything by trial and error trying to figure things out as he went. This didn't work out so well.

The company's debt load had grown as quickly as the company, to the point where it weighed heavily on Steven. One thing that hadn't grown was net profit. Net profit was only 2%. Operating a garden center required working evenings and Saturdays, and the hours were taking their toll on the family.

With a lot of stress and not much to show for it, Steven looked for help from consultant Jerry Gaeta. Jerry thought it would be a good first step for Steven to work with another contractor, David Bower, a long-time client of Jerry's who shares Steven's Anabaptist background, and who lives just 6 hours away.

It was a good connection, and David put Steven on the right path. Jerry stayed involved behind the scenes and eventually came back into the picture when Steven was ready to take the plunge to refocus his business and put in the systems that turned his company around.

David's analysis from an early 2009 2-day site visit was spot on. Some of his main recommendations included:


Closing the garden center to focus on landscaping.
Creating an annual budget to serve as a business plan.
Installing the MORS Multiple Overhead Recovery System.
Beginning a job costing system.

Today, with those changes made, Steven has 9 employees, but sales are higher than when GoldGlo had 14 employees. Net profits have also increased to a healthy level.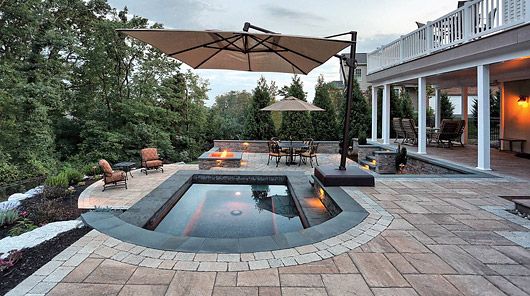 No garden center

Closing the garden center was the hard part. "We're in a small rural community and people were really disappointed, like 'Why are you doing this to us?' Also, we were very concerned that people would think our landscape business was in trouble too, and they wouldn't want to do business with us. A lot of our leads were coming in thru the garden center. We would lose the dealer pricing for hardscape and plant material."

But, in the end, Steven agreed with Jerry Gaeta's assessment: "They weren't making any money with the garden center, and it was a distraction taking up all their time."

Jerry says it would have been very hard to have a successful garden center in that very rural agricultural environment. At the same time, landscaping/hardscaping held great potential for GoldGlo, and they were very good at it.

Late in 2009, Steven committed to closing the garden center at the end of the year. Now, with all their time and energy focused on installation, landscape/hardscape sales increased from $580,000 to $870,000 in 2010.



All systems full speed ahead

While Steven hesitated on closing the garden center, he was sold from the start on the need for budgeting, overhead recovery and job costing systems. He began implementing these things as quickly as he could in early 2009.

"These systems helped us realize our true cost of doing business. That was always frustrating because we were never confident on our pricing and we didn't realize how much we were undercharging. Job costing and the overhead recovery system helped us become confident in selling.

"One thing we really didn't understand was general conditions. Some of our large jobs can have well over 100 hours in general conditions. That's your mobilization, clean up, layout, setup, load, unload, supervision, adverse conditions. That really opened our eyes. You add that to a project, it increases the price quite a bit."

Steven describes his pre-2009 business as the perfect example of how a company runs uncontrolled without systems or a business plan. Today, he spends a week putting together a business plan and budget for the coming year. Job costing data and the MORS overhead recovery system let him accurately plan into the future.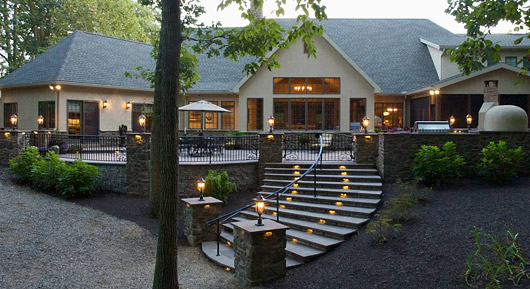 The job-costing difference

Steven says job costing has been a great tool for ensuring profitable jobs. "Every Friday morning we have a meeting to review the prior week's jobs and discuss why we were over or under the bid hours. This promotes accountability for the field and the sales team as we try to figure out what went right or wrong.

"We have job-costing boards on the wall that show jobs scheduled and the amount of hours bid. The foreman fills in the actual hours used and how many hours over or under the bid. We keep track of each month plus year-to-date for each crew. The job-costing boards are a huge motivator."

Steven says job costing has also been great for scheduling. "Once we started to establish a set amount of hours per project, it really cleared things up on scheduling. For us to now sell a project 4 months out and give the client an exact start date is very powerful."



Work thru the winter

Job costing and understanding how to recover overhead convinced Steven it made sense for his hardscape crew to work thru the winter even though they're based up north in Millersburg, PA. Here's why:

"You have a certain amount of overhead you need to recover in a year. The sooner that you can get out and generate revenue – even if you're not making much profit in those winter months – you're recovering overhead. But you better be efficient enough to cover your direct cost plus overhead or it is not worth it."

He says they miss very few days due to winter weather. And there are certain things they can't do like pour concrete when it's freezing outside. But he's found it's easier to get around with equipment on frozen ground than in the springtime mud. His job costing numbers bear this out.

"We invested in heat blankets that will pull 18" of frost out of the ground in 2 days. We try to cover projects in advance to keep the frost out of the ground. Projects are covered every night as well."

Steven's landscape crew spends 2 months of the winter building chicken houses for a large Ag general contractor. "We don't lay off any of our employees."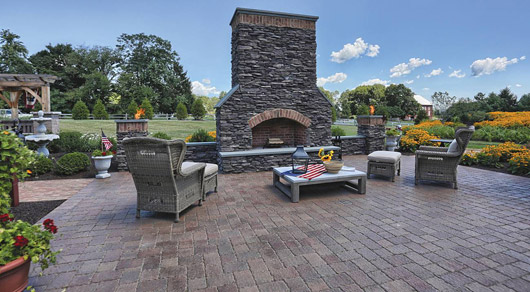 Foremen collect client payments

Learning about systems has inspired Steven to continually expand on them. One of these systems position GoldGlo foremen to collect payments directly from clients, and nearly always get paid in full immediately.

They don't have situations where the client saves up complaints and changes, and then unloads them the last day when the salesperson or owner shows up for the final walk through.



Profile

GoldGlo Landscapes

Millersburg, PA

Founded 2002

Steven Stoltzfus President

Customer base

100% Residential

Services

60% Hardscaping

35% Landscaping/lighting

5% Property care

Largest project

$400,000

Employees

9

It starts with a job-packet system Steven learned from David. Here's how it works:

Sales/design staff create a job packet that is so detailed that the crew has everything they need to complete the project without the production manager (Steven) or designer visiting the jobsite.
Clients make the down payment to the salesperson. The salesperson clearly explains that the project manager (foreman) will become their primary GoldGlo contact for everything including questions, changes, the final walkthrough and final payment.
The project manager talks with the client frequently, constantly asking them, "Are you satisfied with everything we've done so far?"
At the end of a project, clients sign a job completion report. By signing, they agree that they are satisfied with the work. It gives them 24 hours to call the office to report any issues. This brings a conclusion to the project, so that things aren't dragged out from people continually finding new things wrong that keep you coming back.

When the final walk through comes around, the person who knocks on the door is the same one who has asked the client daily to review the work and if every little thing met their expectations. In good conscience, people feel obligated to sign the job completion report and write the check.



You're not alone

Working with Jerry and David opened Steven's eyes to the value of talking business with others in the industry including consultant Tony Bass who helped with his sales system.

"If I could go back and do it all over again, I would have brought in a consultant early. Hiring someone to help set up systems is the best investment you can make in your company. If you don't take time to learn how to run a profitable business, you could lose it all."

A final thought from Steven: My desire for this story is that it could encourage other business owners who are experiencing some of the same challenges we went through. The good Lord has a plan for each of us. We thank him daily for all the blessings in our business.