Editorials
Mrs. Wheeler's pond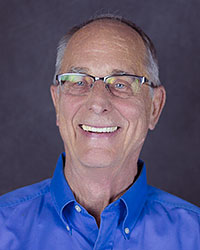 By Terry Morrill

A good bonus program can breathe new life into crews that are otherwise bored stiff, and make turtles look like speedsters. Don't underestimate the power of an equitable bonus. Here is a true story to illustrate just how effective such a program can be.

Some years ago, I told our pond crew that if they finished Mrs. Wheeler's pond by the end of the day, I would pay them each a bonus of $100. They drove out to the residence to find, of all things, no one home, a barking dog in the backyard and a padlock on the gate.

Now, without the incentive of a bonus, I can attest that this crew would have turned back to the shop and cleaned out their trailer all day, thereby producing zero job profit while still logging a full 40-hour work week.

But each man on this 4-man crew wanted his $100. So, one of them, Juan, went next door and spoke with the neighbor there, who also, incidentally, owned a barking dog. He explained that somehow Mrs. Wheeler had forgotten about their appointment to install her pond, but that she very much needed and wanted her pond installed today.

He then further explained the problem of Mrs. Wheeler's barking dog and asked this neighbor if she, perhaps, had some dog food with which he could subdue Mrs. Wheeler's pet and access the backyard. The neighbor was more than happy to provide a bowl of food.

Meanwhile, another worker, Jose, had run over to Home Depot to buy a new padlock to replace the one Pablo had cut off with his bolt cutters.

Mrs. Wheeler returned home right about the time the crew was turning on the waterfall. Pablo stepped up and explained with a diplomatic flare the reason for the unscheduled installation, the new lock and the happily fed dog, making the entire event seem plausible enough to collect a check for the full amount of the job.

We booked an extra $3,000 in job profit that day and the crew members all got their bonuses. I'd trade that for a messy trailer any day!

I have a folder 3" thick of different bonus plans that we have tried in the past. Handing out $100 bills here and there can work on occasion, but it is not a regular system that can be used over and over from crew to crew and job to job. We finally came up with a proven system that works and has made the crews tens of thousands of dollars and the company hundreds of thousands of dollars. For example, we discovered that there are certain rules that every game plan needs to follow, in order for everyone (company and crew) to win. The first rule is that a game plan should address and handle a crucial problem that the company needs to resolve.

I should tell you a bit about our company Pacific Outdoor Living (article on page 12). We started in 1999 purely as a paving stone contractor with 4 men and grew to a $13-million company by 2007, crashed in 2008, started a comeback in 2011 by rebuilding as a complete landscape design/build company doing everything from pavers to pools, pergolas to plants and proceeded in making every mistake in the book, lost money for a few years, persisted and then figured it out. Last year we did over $16 million in sales and are very profitable.

When we started I could find no road map or plan to help us survive and grow so we created all the needed systems, manuals and procedures that are a main reason we are successful. Our focus now is to provide other contractors with our workable systems, procedures, estimating programs, scheduling programs, training manuals, and a revolutionary easy-to-use software program. We have isolated the basic flaws and how to overcome them that prevent contractors from succeeding. And have a complete road map on how to get there. We are starting a new company called Am I Making any Money (AIMM). You can find us at AIMMsystem.com. The website will give you a better idea of what we are doing. Services in the form of courses, consulting and software will be available this winter.