Contractor Stories
Win employees and influence customers

Seven Oaks succeeds by focusing on employees and holding them accountable.

By Tom Hatlen

David Bower will never forget his first Mentoring Group meeting. He was sitting at table with a group of contractors sharing their financials. "There were guys there who sold $10 or $12 million. And there was one guy who sold $3 million. And he was making twice the money as the guys with 3 times the sales. He was also more at peace. He looked to me like he was fighting a lot less."

David learned that the key to the smaller contractor's success was that he focused nearly all his energies on motivating people and holding them accountable. This inspired David to develop a business culture where people do what's right for the good of the team, and where customers enjoy being around his positive, hard working employees.

David says, "If you focus on taking care of your people they will bring in the sales, they will take care of clients and they will make sure things are done right so that you make money. Let your people see that you completely care about them in everything that you do and they will take care of you."

He motivates people based largely on Dale Carnegie principles, not based on money. He does pay well, but doesn't pay commissions. Even so, his sales people close 70% of jobs they bid. And while the size of his jobs is down 70% in a rough economy, his committed sales people have been able to overcome this with enough smaller jobs to make up the difference so that 2008 was a good year.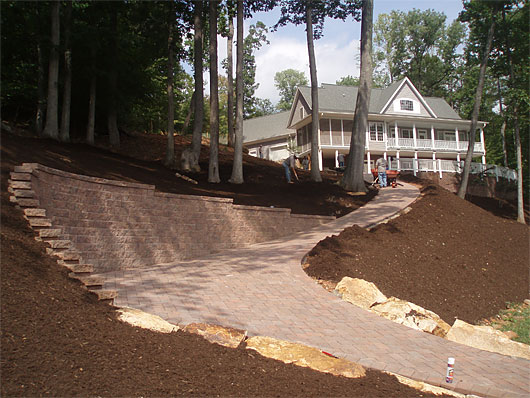 People vs. money

David believes sales-driven/money-driven companies put their emphasis in the wrong place. Saving the boss money or making the boss more money is not a very good motivator. Attitudes develop when employees feel you don't care about them.

David builds a positive team attitude by making everyone on the team accountable. He does this by being upfront on his expectations, and rarely letting lapses in performance slide - not even little things. This way everyone knows everyone else is doing their part so they feel good about making their contribution.

He explains, "Every day someone comes in late, you have to ask them about it. If you discipline those little things, you won't have big things you have to discipline near as often. You bring it up charitably, in a way that you'd want it brought up to you.

"I like to focus on everything on a positive note: 'You do such a good job when you're here. But you've been late twice this week, and the rest of your team is wondering why you don't care about them and our company. Now, if you had a date with a beautiful woman, you would be there on time. They're thinking you don't care or you'd be here on time doing your part.'"



David Bower (center) keeps people on board working for the good of team thru weekly, monthly, quarterly and annual open book meetings telling how the company is progressing towards their goals, what they're doing well and where they need to improve.

David says it can take a while for new employees to get used to this level of discipline. But once they catch on they thrive on it, and they tell friends and customers about it. "People who hear what we're doing want to come work for us because they're used to being in money-driven companies where you only get talked to if you cost the company money."

Since issues are addressed as they come up, those who can't take criticism usually quit the company after a short time so they're less of a disruption on the team. In 19 years of business David has had to fire only about 10 people. The company's unemployment-related costs are minimal as is the exposure to firing-related legal concerns.
The Vander Kooi Connection

David gets his personal motivation by attending seminars, and especially the Mentoring Group meetings led by Vander Kooi Associate Jerry Gaeta. That was where he met the contractor that inspired him to focus on people. David says the time spent immersing himself in discussions on how other successful, on-the-ball contractors do things puts him in his place.

"You lay out your financials and you talk about it. And you find a guy made twice as much as you on the same kind of work. Or you find that something you're struggling with, someone else has it handled. There is a simple solution.

"As an owner if you don't get out and learn about other companies do, your mind gets lazy and you believe you're doing all you can. I come back from the Mentoring Groups realizing I need to step it up. I need to put my mind to work and think outside the box."

One eye opener for David has been learning that there are a lot of different yet successful ways that different companies accomplish the same things. "Now, if someone beats us on a job, I have seen enough to know I need to assume it probably wasn't low price as much as they outsmarted us."


No commission

David doesn't like commissions because he feels they give sales people too much incentive to do things for their own self interest. They have opportunities to make decisions on things like pricing, change orders, timing and job scope that help them make more money, but that might be at odds with what's best for the company.

Commissions can also lead to unhealthy conflicts between sales and production people as they blame each other for unprofitable jobs, or refuse to help each other out. Then there's the potential for animosity due to disparities in compensation between sales and production people. Conflicts between different sales people can arise as they squabble over leads.

David says commissions hurt commitment to the company too. If the economic downturn is hurting your business, commissioned sales people can really take a hit so they move on to another industry/market where they can make money. "When sales went down at our truck dealership, my salesman quit because there's no stability to his paycheck."

Even with all those potential drawbacks, David knows a number of contractors who are very successful with commission systems. And he admits that not paying commissions has drawbacks too. "It can be really hard to get sales people when I tell them there's no commission. The guys who get out there and sell dynamically - I don't have them working here. I question my own approach sometimes. Yet I see it working every day."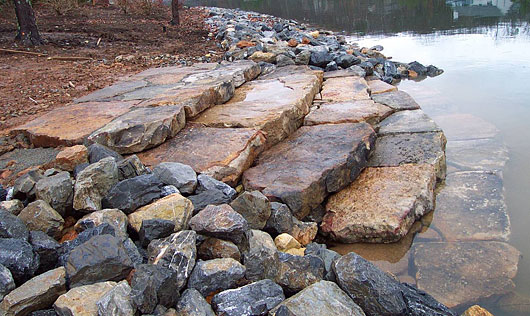 How no-commission succeeds

While the top-dollar sales people don't work at Seven Oaks, David says they've achieved exceptional sales results with good people willing to work hard for the good of the team. There's no conflict of interests. If sales are slow, sales people don't sit around. They help David with marketing to bring in more leads and they support the production staff for the good of the company.

"We believe in working together as opposed to rewarding some people over others. We pay our sales people good salaries just like we do our foremen. That's why they stay here."

David says one reason they are able to close 70% of business is their Dale Carnegie training teaches them to effectively listen to customers and really care about them.

"If you care about a commission, you might not care about Seven Oaks and that means you don't care about our customers--and they can tell that. If you really care it will show. Our customers can see it and feel it. They know we have a passion that goes beyond landscaping. It's a passion for listening to them so that we can deliver what they want. And that's powerful in today's world."

He says a client may ask for an outdoor kitchen but if you really listen to what they say, you may learn that their "outdoor kitchen" is a patio with a fire pit, a spot for their grill and a table and chairs. Your competitor will price a $100,000 built-in outdoor kitchen while you present a $50,000 plan that covers everything they wanted.

Listening helps Seven Oaks sales people determine what directions to take when couples offer conflicting ideas. David says customers also become more honest about their actual budget when they understand that you care.


Profile

Seven Oaks Landscapes-Hardscapes, Inc.
David Bower, President
Redwood, VA

Customer base
90% residential (mid to high-end)
10% commercial

Service mix
45% landscape
45% hardscape
10% maintenance

2008 sales
$2.5 million

2009 projected sales
$2.5 million

Average commercial job
$20,000

Average residential job
2006 - $16,000
2009 - $6,000

Number of employees


Sales accountability

Sales people also perform because they're held accountable like everyone else in the company. David credits Vander Kooi Associate Tony Bass with helping them set up their sales tracking systems a few years back.

Sales work is tracked through a contact management system that allows them to measure things like job closure rates, the times between customer communications and the time it takes to get a quote in the customer's hand.

David explains, "We can see how well they're taking care of customers. We believe in measuring things. If it isn't measurable it can't get done."

They discuss what's going on in sales on a weekly basis. Sales people know they will be asked questions about their work so there's not a lot of room for fudging the data they enter into the system.

David says everyone in the company is interested in sales, and where the company stands with regard to their goals. So Seven Oaks hosts weekly, monthly, quarterly and annual open-book meetings where they discuss how things are going, what they're doing well and where they need to improve. The meetings work to keep everyone on board working together for the good of the team.