Editorials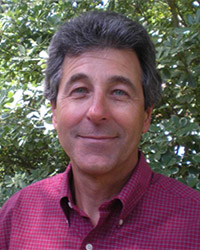 Jerry Gaeta

It's time to raise your prices

By Jerry Gaeta

Contractors that I talk to around the country are very busy. Many say their schedules are full to the point where they're having to turn work down. Some long-time contractors are telling me they have never been this busy or seen such a demand for their services. When I ask why they think this is happening, they say, "People are confident and have a feeling of optimism about their financial future."

Even with this optimism, they do not know how long it will last and are trying to make the most of it. Taking advantage and getting the most out of the high consumer demand has proven challenging and frustrating for contractors. It seems the biggest obstacle is labor.

"If I could only find someone that wants to work," is the common complaint." The problem has become even more challenging as the building industry and other types of businesses are able to pay more and offer more incentives that drain our normal labor pools.

So what can you do to make the most out of this economic boom?

It may be time to raise your price!

Pricing in the hardscape industry took a severe drop with the Great Recession when demand was low. In most cases pricing is still low. Today, consumer demand is high, so your price should be high. With most contractors having a backlog, consumers have minimal options and the risk of losing work is low.

It is a great time to see where the price ceiling is. This takes courage to test the marketplace and hear the words, "Your price is too high." I would respond by asking, "High in comparison to what?" Or, "Who sets this level?" The consumer always thinks the price should be lower, except when they try to sell their services.

With the labor shortage making it difficult to increase your workload, a price increase can help boost your gross revenue and profit using the resources you currently have.

Here are some basic steps to help produce the highest price with your existing resources.


Keep increasing the net profit or gross margin you apply to your estimates. Analyze the market reaction to your increases, and do not let emotions take control. Be patient and objective when determining the price ceiling. Allow for flexibility based upon the client and circumstances. And remember, profit is your return for risk and you are in a discretionary, high-risk business.


Review and adjust your budget/estimating strategy based upon current labor and other costs. The cost of labor has risen drastically in the past year and your price must reflect this.


Review the success of your sales strategy. Do you sell on price or by salesmanship? Sales are a process that gains the trust of the client as you educate them on the project and how it will be installed. Do this with integrity and humility as this can help reduce the client's risk and allow them to make an educated rather than cost-based decision.


Train your staff. Increasing your production efficiency will allow you to increase revenue with your existing resources. Develop and maintain a sales and production schedule to get all team members pushing for a common goal while minimizing unproductive time.


Monitor your projects to see if they are achieving the desired financial objectives set in the estimate. Monitor your sales closing ratio and the type of projects that provide the best net profit with the minimal risk.


No one knows how long today's high consumer confidence will last, so take advantage of these economic times now and build a secure future for your company and employees.


Jerry Gaeta is a consultant and speaker, and a past Vander Kooi Associate. Contact Jerry with any questions for improving your company. Office: (843) 886-3363. Email: jgvka@comcast.net