Contractor Stories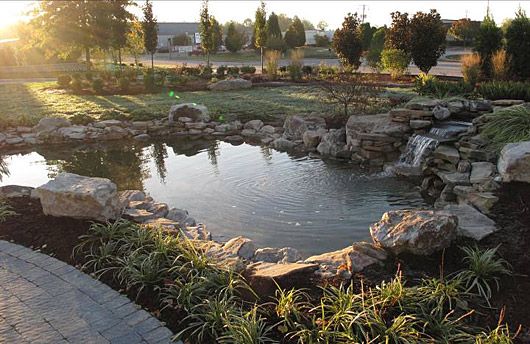 Robbins Landscaping's display gardens outside their facility provide an easy access opportunity to allow clients to experience their work.
Profile
Robbins Landscaping, Inc.
Richmond, VA
Doug Robbins, President

Customer base
Landscape construction
92% residential, 8% commercial

Landscape maintenance
70% residential, 30% commercial

Services
37% landscape installation
20% hardscape installation
8% lighting and irrigation installation
35% maintenance

Largest job size
$575,000

2009 sales
$1.65 million

2010 projected sales
$1.8 million

Number of employees
20

Wealthy clients buy "the experience"
Clients with money but no time look to a contractor who will take care of everything beyond the normal scope of design/build work.
By Tom Hatlen

Doug Robbins got his start helping his dad install landscaping for builders of track homes at age 12 or 13. But he shifted away from builder work several years ago after seeing how wildly that market fluctuated with the economy. He also didn't like the thin margins or the emphasis on doing everything cheap.

Instead, Doug turned his efforts toward serving high-end clientele, a customer base he has come to understand very well. "I've learned that I always need to look to other people to help me understand business, and to let my clients talk. I can learn so much from what they have to say."

He's learned that those who have money to buy a $100,000 or $500,000 landscape job want much more than a quality landscape design and installation. You have to be able to provide that, but to win them over you need to truly take care of them. These clients buy the total experience – everything that goes into saving them time and making their life easier while giving them what they want.

They value professionalism and top-notch service up and down the employee ranks. Your communication as to your schedule, what's happening on their property and how it impacts them should be proactive to the point where they rarely need to call you. Doug says you become their hero if you can also provide total outdoor service beyond landscaping. And finally, if you can take care of them after the sale with property maintenance and a "Forever Guarantee" – the job is yours.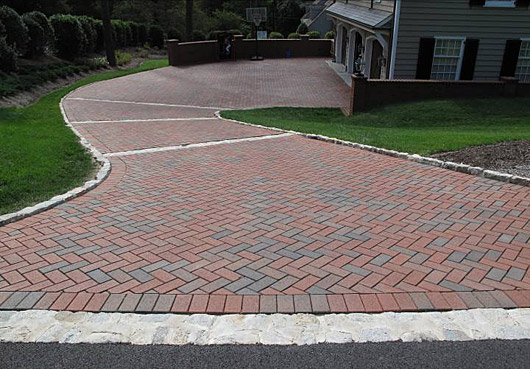 Don't be a commodity
Doug believes that if you confine your efforts to just producing quality work, your services are viewed as a commodity. "We're trying to be an experience. An experience feels like it's worth more. I can always say to a prospective client that their experience will be different with our company because of me, our people and the attention the client will receive. You can't get those things somewhere else. On those very large jobs I step in and get very, very involved.

"So often when I purchase something that good communication doesn't happen. Right now I'm having my cedar roof redone on my house. They were really good at the beginning. They said they'd get back with me on the schedule. But then I didn't hear from them for 3 or 4 weeks. So I called and they told me the schedule. The scheduled time passed and nothing happened. So I called again and they said it's been delayed a week.

"Things like this remind me how important it is to stay in communication with clients. It reminds me what my customers are thinking if I don't communicate with them. We're constantly working on this, and working on how we can do better. The key is that communication stays constant thru the whole process, before, during and even after with a follow-up."


The sales and design processes
Good communication starts with the initial call. Office Manager Kathryn Jacoby qualifies each lead with a battery of questions that address things such as whether the client is a referral or non-referral, what they want done, price range they expect, timing, etc. If all looks good, she works with them to set up an appointment and clearly explains the purpose of the visit and what they'll do when they get on site.

Doug will handle the sales call for larger projects while Robbins new designer/sales person, Sarah Davenport handles most sales and design work for smaller ones. Designs for larger projects are done by Tom Stuart, the company's 13-year design veteran with a Masters Degree in Landscape Architecture. Tom also manages a lot of projects and occasionally does a sales call.

When Doug makes the sales call and then sells a project, he passes the extensive notes and photos he's taken on to Tom, and they then make a joint visit to go over the property. Tom pulls the client's requests, Doug's insights and his own ideas together into a plan for Doug to present.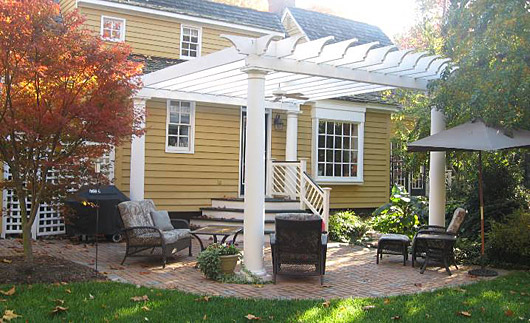 Design to install & get paid for it all
A typical large-project sales call goes like this: Doug asks the client to detail their wants and needs, and he works with them to prioritize the different parts of the project. From there he offers budget ranges for each priority and assimilates all this into a total project budget range that includes a design fee. Doug says that the actual price nearly always falls within his range unless the customer changes the scope of the project. Just the same, he makes a point to emphasize that the estimate isn't foolproof.

Once the client agrees to have Robbins do the project, Doug asks for a 10% deposit on the higher end of the price range they've projected. So, if the range was $30,000 to $40,000, the deposit would be $4,000.

Robbins Landscaping doesn't produce a design until the job is sold. Clients can see what they're capable of designing by looking at other projects, their website, their CD portfolio and the display gardens at their facility. Doug says they're not in the business of selling designs ala carte from their construction work.

"We design so that we can install it. That's how we make a living. We don't want to waste time with people who ask for a design but don't implement it, or who might have someone else install it."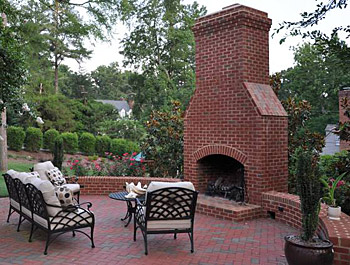 Build confidence & credibility
Doug says their budget projections are usually on target because they try to be very thorough during the initial visit to make sure they account for all the variables that may come up.

He explains, "From the beginning we're looking to see where the problems with a project are. If they've got an aggregate driveway and we've got to bring 30,000 tons of material back there that's going to be a problem. If the irrigation is in the area where the patio is going to go, it will need to be changed. So we talk to them about these things and include them in our numbers. We share enough information on the total project to justify cost so that they can see this is going to take a lot of effort."

Doug says this practical working knowledge builds confidence with clients and helps close sales. He adds that you build your credibility even further when you can confidently offer to take care of all the client's needs outside the house.

"We've worked to become what I call an 'outside general contractor.' We're a Class A Contractor in the State of Virginia, which means I can go to someone's place, and if they ask me to build a deck, add irrigation, remove trees, fix gutters or replace rotten siding – I can take care of all of that for them. We'll occasionally power wash a fence and have our painter paint it.

"These are people who have the money, but have no time, and are thankful to have someone they can rely on to take care of these things for them. The relationship is truly what this business is about, and we've built relationships with a number of clients who trust us to take care of all their outdoor needs."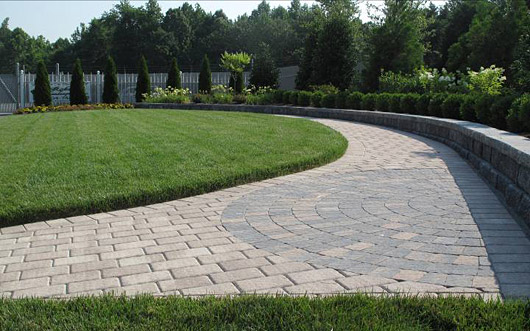 Future work guaranteed
Providing landscape maintenance is another natural extension of services welcomed by those with money but no time. And if you take it a step further as Robbins Landscaping has and offer a "Forever Guarantee" on your installation work – it can both sell the installation job and secure the maintenance contract. Robbins' Forever Guarantee applies when clients agree to continuous landscape maintenance at the highest of the 3 levels of service they offer. Doug says the guarantee appeals most to clients with projects up into the $100,000 range.

"It's a great selling tool. Clients are taken aback when I tell them we will guarantee it for life. They're comfortable and rest-assured that we're going to take care of them if something goes wrong. If someone is paying close to $400,000 for a project, he's thinking, 'Why would I give the maintenance to anyone else? Nobody else is going to give me that guarantee.'"

At the completion of a design/build project, Landscape Maintenance Supervisor Chris Edwards usually attends the final walk-through with the client. Toward the end of the visit Chris presents proposals for maintaining the project at the different levels.

The top level guarantee is structured with a number of features to ensure they don't guarantee themselves out of business:

The cost to cover warranty work is factored in to the guarantee program. For example, they know they're going to lose an average of 10% to 11% of plants installed. So they can factor in a cost for replacement plant material, and for the additional installation hours.


Maintenance team leaders and technicians doing regular weekly visits are trained to look for problems and report them. The maintenance supervisor does property inspections as well. Plus, Robbins is also in the process of training a quality assurance and spray technician to provide "another set of eyes and ears" on properties.


On a $100,000 project, the top package monthly maintenance charge is typically $800 to $1,000 a month. So this helps balance out warranty work costs.
Doug says the idea for the guarantee came from listening to clients, and listening to consultants including Vander Kooi & Associates' Tony Bass. "I get advice from a lot of people, but Tony has been my consultant for years and he's definitely been my biggest influence. He's helped me formulate ideas and think thru strategies that got my business to where it is today."