Contractor Stories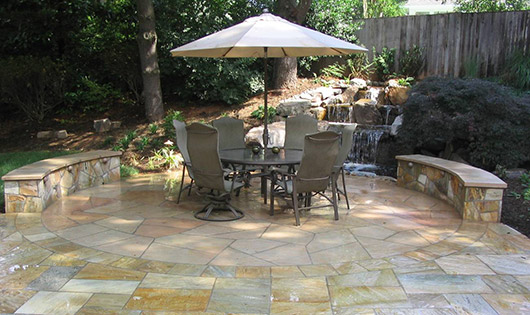 Confessions of a job costing warrior

Nothing could stop Christian Brown once he learned how much money he could be making.

By Tom Hatlen

Christian Brown's office assistant was so distraught she called his wife, Danielle, at home. "She said, 'Christian is crazy. He came back from South Carolina after seeing this guy and he's like a warrior!'"

That was 10 years ago when Christian had first opened his books to consultant Jerry Gaeta, and he learned he was leaving hundreds of thousands of dollars on the table. He realized his business was "organized chaos." "We had no systems, no procedures, no processes, no accountability. I'd give guys a job and say, 'Tell me when you're done; I'll give you your next one.'"

His hourly rate was the most easily quantifiable example. "Jerry showed me real fast that we were leaving money on the table. We were selling our labor rate $5 less than it was costing us. We had a good mark up on materials, so we still had a profit. But we left $240,000 on the table that year in man-hour costs alone, and that was really hard for me to swallow."

"I was a bull in the china shop. I was determined to make that money the following year. My wife wanted me to slow down. I said, 'So I'll leave $200,000 on the table next year and $150,000 the following year. Then $100,000…. Why? Why don't we just change it yesterday and get that $240,000 in our bank account next year?"

Armed with Jerry's financial analysis, Christian immediately raised his hourly rate. He let his mechanic go because the numbers didn't add up. The company jumped into time studies on each job so they could start job costing. Christian began work on an annual budget and overhead recovery system. He took steps to motivate employees and make them more accountable for their work.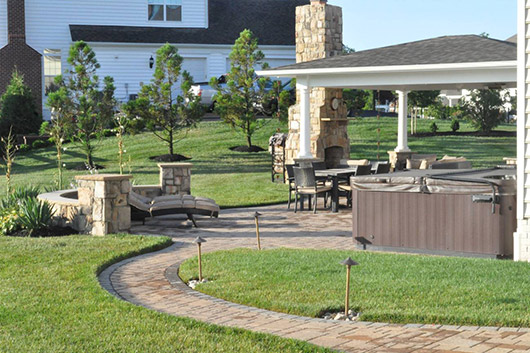 You will be held accountable

Christian says accountability had been a problem. "I used to hear people say, 'I didn't know I was responsible for this. I didn't know I was supposed to do that.' So things would fall thru the cracks."

To hold people accountable, Christian began developing detailed job descriptions along with processes and procedures to do everything. Then he went over those details with employees. "I made it crystal clear what was expected of them. I lost some employees. They quit because they didn't want to be accountable."

The job description provides a document they can refer to when doing performance reviews. "We had a designer demanding a big raise because he was doing all this extra housekeeping. I printed out his job description, and the job offer letter he signed off on. Everything he was complaining about was right there."

Christian says the "extra housekeeping" was all those things beyond sales/designs you need a designer to do "like updating the cost book, helping set up the jobs with the production manager, answering any questions that the production manager may have on site, whenever needed."

Accountability also means the staff knows who to go to for different situations. "So, if Tito needs plants ordered, he knows to go to Yolanda. He's not going to bother Robert or me."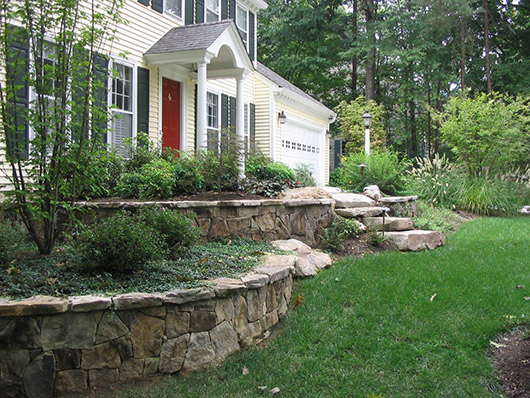 Stopwatch everything

Christian was most definitely a warrior in learning his costs. For the first 3 months he says he was over-the-top obsessed with conducting time studies to determine how long it took them to install every little thing.

"We did time study after time study. We would stopwatch every part of every job. We'd stopwatch how long it took to dig out the base for a walkway. How long to install the base. How long to compact it.

"We put that on a spreadsheet to come up with an average time per square foot. Then we add a fudge factor, usually around 10%, because it's not a real world scenario if you're standing there with a shovel in your hand and the whistle blows."

They track any installation variables separately. For example, they would compile times for installing by hand and times for installing with equipment separately. On an irregular stone patio, they would compile times separately for jobs where they cut each stone for tight joints, and jobs with natural joints and minimal cutting.



Create "kits" – recipes to do everything

They use the time studies to create "kits" in Manage 360 software. A kit includes a list of all the steps to complete a task, the materials needed and where to get them along with costs, installation times and a description of what needs to be done.



Kit: 4" 21A Base Preparation for Pavers

Selecting the kit titled 4" 21A Base Preparation for Pavers automatically calls up the notes for that task so you don't have to write job notes over and over again. You can use the notes as is or modify/replace them if needed.

Patio or walkway area will be painted out with marking paint as proposed in the design. Marked soil is to be excavated as needed and reused on site where possible. Excess soil will be removed and disposed of offsite. Compact the existing soil base and install filter fabric between existing soil base and 21A stone. Install a 4" tamped 21A stone base compacted to necessary compaction rate. Final preparation for the base includes 1" concrete sand leveling course for pavers to be set on.

The software produced the numbers in the table when a measurement of 1 sf was selected.
| | | | | |
| --- | --- | --- | --- | --- |
| Description | Qty Per | Round to | Unit Cost | Unit Price |
| 21A Gravel (Loudoun Quarries) | 0.045 TN | 0.5 | $ 1.15 | Confidential |
| Disposal of Soil (Flores Trucking, Inc.) | 0.500 CF | 1.0 | $ 0.63 | Confidential |
| Filter Fabric to Separate Soil (ACF) | 1.200 SF | 1.0 | $ 0.24 | Confidential |
| Hardscape Base Installation | 0.055 HR | 0.1 | $ 1.10 | Confidential |
| Hardscape Excavation | 0.055 HR | 0.1 | $ 1.10 | Confidential |
| Sand - Concrete (Pavers) (Virginia Ground … | 0.005 TN | 0.5 | $ 0.28 | Confidential |
| | | | $ 4.50 | Confidential |

The estimator selects the various kits that apply to a job and inputs measurements into their software which then produces a price complete with a pre-determined markup.

Christian cautions they can't account for all variables no matter how specific and detailed they try to make the kits. "You still need to adjust your difficulty factors. Example: a patio in the back of a townhouse in the middle row with no equipment access. You have to add labor time to transport materials from the road to the work area. If we were just to use the kit, that job would go over."



Daily goals get done

The system has everything they need to put together a work packet the supervisor then uses to create a job schedule for the crew. Christian has found it's more effective to break down job schedules into daily goals. This is especially true for jobs that go more than just a few days.

"If you just give them a job with 1,000 hours and say 'Get it done,' next thing you know they're a week behind. Once we started breaking it down into daily tasks, the foremen jumped on board. It was like giving them a magnifying glass so they could see if they were behind schedule or ahead of schedule."



Profile

Perfect Landscapes LLC

Sterling, VA

Founded 1996

Christian A. Brown Jr., President

Customer base

95% residential

5% commercial

Services

Landscape/hardscape/enhance-ments, grounds maintenance, holiday lights, snow & ice management

Project price range

$5,000 to $200,000

Annual sales

$2.9 million

Employees

29

What's in it for me?

While breaking jobs into daily goals helps productivity, Christian says the bonus system is what really lights the fire. "We learned a long time ago, if there's no reason for them to work really hard and fast, they're not going to do it.

"For instance, if there's an hour left in a day and my guys can finish a job today if they really turn it up, they are going to do that. A lot of guys would just clean up a little bit and travel back out there tomorrow. Meanwhile, you've got additional travel that wasn't budgeted."

Bonuses are paid based on the number of labor hours the crew comes in under the hours budgeted for the job. Bonuses are disbursed among the entire crew based on each crewman's hourly rate and on their share of that job's total hours.

To make the system as fair as possible Christian created a category in the budget called Unbillable Time. Unbillable hours not the employee's fault are subtracted from the job's labor hours so they don't hurt the bonus. "That would include times when they have to come in early because of storms or if they run into unforeseen problems on the job that we didn't factor in – anything that is not being billed out to the client for an hourly rate."

So, how has becoming a job costing warrior affected profits? Christian says, "It's night and day. Profits increased probably 10%. If you know your direct costs and you analyze the job as it's happening, at the end of the job you'll see where your shortfalls were. And you can adjust your kits and your estimating systems accordingly."

Even with all those time studies, the kits are going to be off from time to time. The key is that by tracking his costs, Christian can learn from those mistakes so the number and severity of errors goes way down and profits hold consistently strong.