Articles written by guest contributors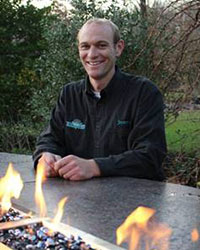 Jeremy Martin

Building relationships builds your business

By Jeremy Martin

Recently I wrote about how to attract and retain crew members. While I realize that the methods may vary depending on the size of the company, I strongly believe that people are the key to success for every single business. Regardless of size or what kind of services or products are being sold, people and relationships are an integral part of all businesses. Communication and commitment are part of every valuable relationship. So let's take a look at some relationships that you can leverage as part of your contracting business.



Crew members

I won't spend much time on this subject since I've covered it before, but a few main points:

They are not just hardscape installers. They are also the face of your company that the customer sees the most.
Communication is obviously key for them to know how to install the job properly. But communication regarding schedules, workloads, upcoming events, etc. helps them to know what's going on. Nobody likes surprises!
Commitment. How committed are you to the crew? Do you supply the best tools and training you can for them? Are you willing to coach them through their weak points? Are you committed to working with, learning from, and teaching other generations? Do they know you have their back, that you'll never throw them under the bus? Our motto is to focus on strengths and manage weaknesses. Our "Team Rules" state that they will never find negative posts about them on social media.




Suppliers

We're blessed with great suppliers in our area, and I realize some contractors don't have that advantage. Communication is key to building these relationships and creating a great partner in your business. Here are a few communication tips that your dealer will really appreciate:


Send in the orders for jobs as soon as they sell with approximate date of installation, even if it's months away. If your dealer can plan ahead they can increase their efficiency by filling out loads coming into their yard. Calling them in the morning and requesting shipment the following day makes it tough; if the material isn't in stock, now they may need to make a special trip to the manufacturer just to accommodate you.


Email orders to reduce mistakes. We have ever increasing options for hardscape materials. One of the slabs we use the most has 3 different finishes, 3 different size packaging options, and multiple colors in each. Can you imagine how easy it would be to mess up an order placed over the phone?


We all have to deal with cash flow, contractors and dealers alike. If you have a temporary cash crunch, at least let them know when they can expect payment.


We all need to continue learning to stay abreast of changes occurring rapidly in our industry. Let them know about topics of interest to you so they can schedule lunch & learn or installer certification courses.


How can you show commitment to your dealer? Here are a few things I've found valuable:


Don't price shop. Of course you don't want to spend more than necessary for your supplies. Find a dealer with the right balance of service and good pricing. Then reward them with loyalty. I'm not too concerned about whether my dealer is 10 cents more per sf, or if their delivery fee is more than another dealer. I have had my dealer drive past competing dealers to deliver to my jobsite.


We expect our dealers to treat us well with an annual contractor appreciation day and maybe a mid-summer picnic with good food, entertainment and great speakers – all free of course! Return the favor once in a while. Find a great project and host an open house for all your suppliers.

We've done this twice; obviously you need the right kind of client to host and enough parking, but our suppliers appreciate seeing the finished project. They were delivering material for months; now they could see where it went! We invite their families too as well as our employees and subcontractors and their families.

If you're shut down by mud or snow, chances are good that most of the dealer's staff is around the shop. Bring in pizza. Bonus points if you make the food yourself. Bring something for the grill if they've got one on display.


Show up for classes, especially if it's on a topic you requested! If they get a poor turnout for every training event, they'll soon get discouraged. Remember, the dealer is hoping for a return on their investment in you, in the form of a better qualified contractor as well as future purchases.


Banks

We've got a couple banks that have received almost all our business over the last 15 years. One is now on its 5th name after 4 acquisitions. I've got a long history with them, starting with my first savings account when I was 10 years old! But they aren't very competitive. Some of our accounts remain there, but they haven't written a loan for us for nearly a decade. Another bank has deliberately stayed small, and has been focused on small- to medium-sized businesses. They have written nearly all our loans in recent years.

What are ways you can leverage these relationships? Communication with a bank seems fairly basic, right? I say I want a loan for a piece of equipment, provide the last 3 years' tax returns, and they file a lien and write the loan.

How do we really communicate with a bank that might be a huge entity? Find a contact person who can do exactly what you need. For that larger bank, our contact was the manager. I'm now on the second manager, as the first retired. She knows me well, and if I need to transfer funds between different businesses or personal accounts, there are no questions asked. If I need a special favor, she'll accommodate it. For a bank with thousands of branches this is a way for me to keep good lines of communication.

Communication with the smaller bank is a bit different. They get annual financial statements for both our personal finances as well as the business; these are standard requirements to maintain our line of credit. How do I improve communication here? I provide more detail than required, particularly on the business financial statement.

My primary contact at the smaller bank is the VP of commercial lending. He gets emails about our plans for the season ahead, what pieces of equipment we expect to purchase, what funding we'll need, and how our company is positioned for growth. I've even invited him to an open house at one of our projects. I'm not trying to curry special favors from him. I just want him to know what Willow Gates Landscaping and Dust Killer Tools are really about.

How do we demonstrate commitment to our banks? Account longevity is certainly part of that. After all, we have 15 years of history with one bank (and 10 years of personal banking prior to that). We are not 100% loyal to the local bank for our lending needs because sometimes they're not competitive. It's hard for them to compete against the dealer's financing options when purchasing a new truck. Yet, aside from vehicles, they fund nearly all the equipment loans.



Clients

This is so basic that it almost doesn't need to be mentioned, right? We all know clients are critical to our business. On the other hand, communication and commitment to clients could be an article all by itself, so I'll save that for another time!

In summary, every relationship depends on communication and commitment to thrive. There's another component, though: There needs to be mutual benefit. Just like personal relationships, business relationships can't be one-sided. If we're focused completely on what we need and our bottom line, we'll likely never be able to fully leverage those relationships. Build those relationships now in this strong economy, as you will need them in the next downturn. Go build your network of relationships just like you build a patio, one step at a time!


Jeremy Martin co-founded Willow Gates Landscaping in 2005. He became an ICPI instructor in 2016, NCMA in 2018. He also founded Dust Killer Tools to help his company meet 2017 OSHA silica standards. Email Jeremy@DustKiller.tools. Visit WillowGatesLandscaping.com and DustKiller.tools