Articles written by guest contributors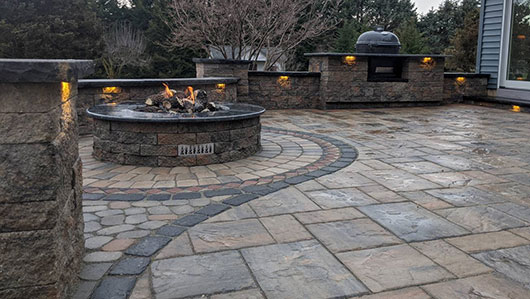 2021 – What's different (and what to do about it)

By Jeremy Martin

In my last article, I wrote about 2020 and how COVID 19 and the election had drastically altered our sense of normal. So we try to plan, all the while knowing that our best laid plans might be wrecked in just a matter of weeks or even days.

In no particular order, here are some observations:


Taxes must go up sometime
People have widely varying opinions of COVID 19
People meet and connect in different ways
People have a refreshed view of what's important
People have an increased sense of isolation and a need for a getaway

Looking at this list, there is one common theme… PEOPLE! In the crazy mess that was 2020, in all the hyper partisan division and the self-imposed and mandated quarantines, people still have basic wants and needs, but they have evolved. And that means unique opportunities in front of us. Let's dive into those 5 points.



Taxes must go up sometime

Let's face it, whether there's a democrat or republican in office, there's going to be a need for new revenue. Regardless of your political leanings, look at the US debt and huge levels of deficit spending in 2020. Everyone likes to use the buzzword "sustainable," including those in our industry. And the USA's spending isn't sustainable.

If you're reading this prior to reporting your income, think carefully about Section 179 deductions. You're reading this too late to consider new equipment purchases for 2020, but consult your accountant and see whether some expenses should be claimed later. Postponing taxable income may be a wise strategy.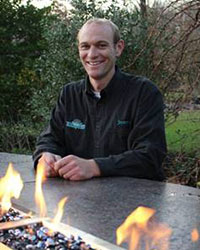 Jeremy Martin

People have widely varying opinions of COVID 19

And, with social media, we are ever more free and able to share those opinions! Many factors shape our beliefs, including but not limited to: political persuasions, personal experiences, etc. From those who believe we need to hunker down until everyone receives a vaccine to those who think it's a farce, the spectrum is wide.

We need to be observant of the differences of opinion among our clients. Respect and communication go a long way. When I schedule a consultation with a client, I send an email confirming our appointment. I also list what safety measures I will take. I invite them to contact me with any questions or concerns, and offer to postpone our appointment if they are uncomfortable with meeting in person. I've never had a cancellation even though many clients' opinions differ from mine. Clear communication is key to avoiding an upset client.

Communication with past clients has also been helpful. We sent out some emails this spring during the first shutdown explaining how and why we were still working, and what we were doing to keep both our clients and our crews safe. A former client emailed me to thank me for the positive messages.



People meet and connect in different ways

Travel this past year was impossible or so restrictive as to take any pleasure out of it. Many people started working from home. Eating at a restaurant, taking a trip to an exotic location, attending large events – disposable income suddenly wasn't being allocated to any of these. Their focus turned towards their own home because that's where they were.

Time spent outdoors increased. Gyms were closed, travel was restricted, and people had more free time in general. People began walking their neighborhoods. Bikes, kayaks, RVs – anything to do with the outdoors – was hot. People who worked remotely took their work outside to their patio.



People have a refreshed view of what's important

In essence, "people" are the most important part of life, and personal connections have been stretched and distanced. Some lost loved ones to the virus or to suicide. Some have been quarantining at home. Some have elderly relatives locked away in retirement communities. Their definition of "normal" has been shaken and changed dramatically.

All of this tends to renew focus on what really matters to them. Home improvements seem to be a safe investment which also allow people to enjoy time spent with their family more. On a beautiful spring evening, I stopped by a client's home. The teenage boys were playing basketball on the driveway and the parents were on the patio we had completed just weeks earlier. By the time I left, it was dark and they were all gathered around the blazing fire pit and discussing what they wanted to try cooking over it.



People have an increased sense of isolation and a need for a getaway

As convenient as Zoom meetings, livestreams and other forms of digital communication may be, we are wired to need in-person connections to other people. While staring at a screen is better than nothing, it isn't a substitute for meeting people face to face. It's no wonder people report feeling depressed and isolated.

People also want to just get away from it all. But travel is impractical or impossible for some, and scary for others. So how do they get away when they can't get away? We have the answer! This is our opportunity to shine.



What are current or emerging trends?

I'm no expert, but like many other contractors I've seen firsthand how people have been "cocooning," to use a term from Jeffery Scott. Their home is so much more important than before 2020, and they want to feel safe and pampered while there. Many of those things that they sought through travel they now want them at home. Certainly the product shortages in our industry have borne this out.

Here's a short list of trends I've observed and believe will continue:


Dining out is down. Foodies are getting their fix at home. Smoker grills, high-end gas grills, pizza ovens, cooking over a wood fire – anything that delivers gourmet food is hot.


More refined outdoor areas. Screened decks and roofed patios are in high demand.


Fire features and outdoor heaters. To do social distancing, some people will only entertain outside. They need elements that allow them to extend the season for outdoor entertaining.


Many public pools and beaches have been closed. Homeowners are adding spas and pools to backyards. If they can't travel for it, they're bringing it home!


Due to restrictive policies and COVID's devastating toll in Pennsylvania retirement communities, homeowners are thinking about handicap accessibility in their outdoor spaces. In some cases it's for their own benefit to allow them to age in place. In other cases it's to enable elderly relatives to live with them. Wider walkways, ramps, wider steps and railings are being added.


Restaurants are investing in heated outdoor living areas to be able to offer dine-in services in the COVID environment. I believe this trend could continue after the pandemic solely for the enhanced dining experience.


I'm not a prophet; I'm a hardscaper, landscaper and tinkerer. If 2020 taught me anything, it was to be flexible and ready to adapt to rapid changes. But I sure do hope 2021 is less of a roller coaster ride! Take good care of your people… your family, your crew and your clients.


Jeremy Martin co-founded Willow Gates Landscaping in 2005. He became an ICPI instructor in 2016, NCMA in 2018. He also founded Dust Killer Tools to help his company meet 2017 OSHA silica standards. Email Jeremy@DustKiller.tools. Visit WillowGatesLandscaping.com and DustKiller.tools